There are some huge names in the game of poker – names that have taken the game to new levels, with their exquisite skill, interesting personalities and amazing achievements. If you're serious about poker, you need to know about the biggest players to ever play the game, and you can find out about them when you read the famous poker player profiles on this page…
Some of the biggest names in the game of poker include Daniel Negreanu, Phil Ivey, Antonio Esfandiari, Erik Seidel, and Phil Hellmuth. These players have won numerous championships and tournaments, and they are widely regarded as some of the best poker players in the world. In addition to their exceptional skills, they are known for their interesting personalities and their ability to entertain and engage with their fans.
Whether they are playing in high-stakes tournaments or casual games with friends, these poker players have helped to make the game more exciting and engaging. They have pushed the boundaries of what is possible in the game, and they have inspired many other players to pursue their dreams and become the best that they can be. As a result, poker is more popular than ever, and it continues to grow and evolve as a game.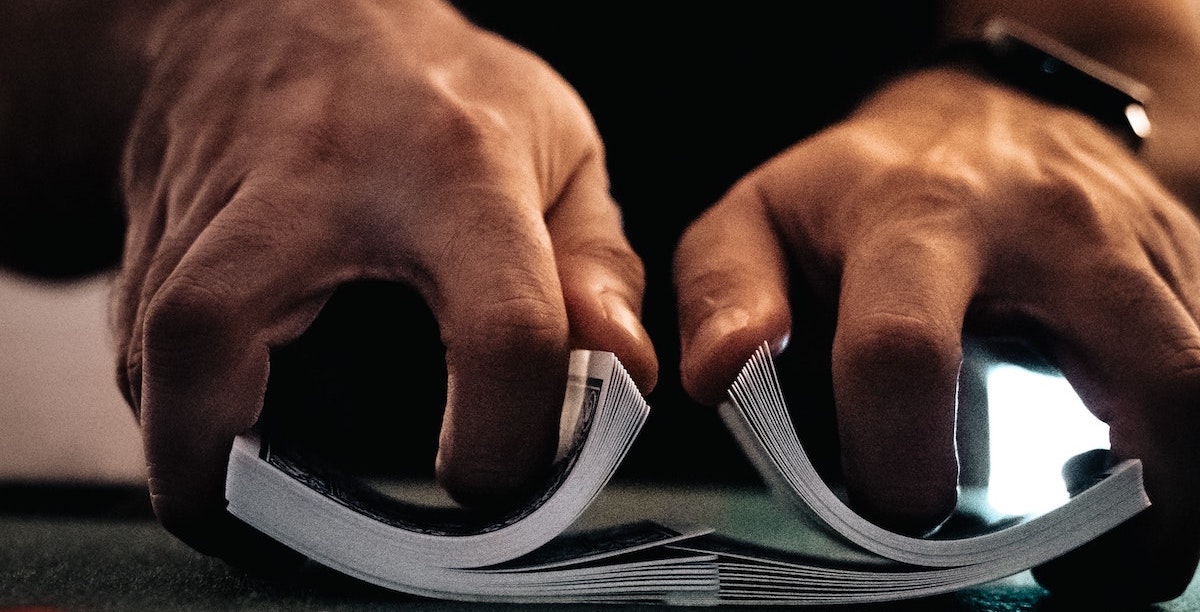 Daniel Negreanu
If there was a prize for most popular poker player, it would go to Daniel Negreanu. The Canadian honed his poker-playing skills on the tables of Toronto, before making the move to Las Vegas. His breakthrough year was 1997, when he went to the World Poker Finals and came away with wins at two events. He was named the tournament's best player for his efforts.
Since then, Negreanu has gone on to become the biggest name around. His popularity has sprung from his many appearances on poker TV shows, as well as his close affiliation with PokerStars, the world's biggest poker site. He's also earned a huge amount of respect in the game, winning six WSOP bracelets in his career and earning over $51 million in live tournament winnings. His biggest prize came when he took second place at the 2014 Big One for One Drop , which saw him scoop an impressive $8,288,001 prize.
Phil Ivey
Phil Ivey is one of the most respected names in the poker world and is particularly known for his prowess in cash games – meaning it's tough to pinpoint exactly how much he's managed to win during his career. He's known on the poker scene for his regular appearance at the $4,000/$8,000 mixed game held at the Bellagio. His most famous cash game achievement came when he won $16,000,000 over the course of three days, playing heads-up against Texas billionaire Andy Beal.
Ivey is no slouch at tournaments either, as he's managed to win 10 WSOP bracelets, as well as over $26,250,000 in tournament prize money. His biggest ever live cash came in 2014 when he won $3,582,753 for winning the $250,000 Challenge at the Aussie Millions tournament. He's won $1,000,000 or more on seven other occasions and definitely deserves his place in poker greatness.
Phil Hellmuth
Phil Hellmuth is one of the most famous poker players in the world, having won a record 15 bracelets at the WSOP, including one for winning the 1989 Main Event. Overall, he's notched up 165 cashes at the WSOP and 64 final tables. He has won around $29,000,000 via live tournaments, with his biggest prize coming when he placed 4 th at the 2012 Big One for One Drop, winning $2,645,333.
Often referred to as "The Poker Brat" he's known for wearing his heart on his sleeve, often becoming vocal and bemoaning his perceived bad luck after being beaten. His abrasive personality has made him entertaining viewing on some of the biggest poker shows and has helped him to become one of the most recognizable players in the game.
Vanessa Selbst
Vanessa Selbst is an exceptionally important name in the world of poker, as she's the highest earning female player of all time. In a notoriously male dominated game, she has managed to rise to the top, earning nearly $12,000,000 in live tournament winnings throughout her career. She is also the only woman to ever be ranked number one on the Global Poker Index .
Throughout her career she has won three WSOP bracelets, with the most recent coming in 2014. She's also reached two final tables at WPT tournaments. She's won $100,000 or more on no fewer than 21 occasions, with her biggest cash being the $1,823,430 she won for finishing first at the Main Event of the 2010 PPT Cannes event. She has now taken a step back from poker and works as a hedge fund manager for Bridgewater Associates.
Stu Ungar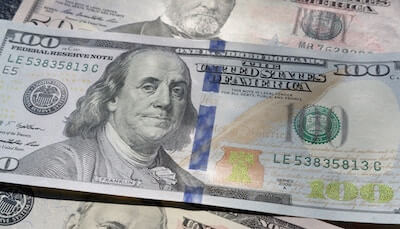 Stu Ungar is regarded by many as being the greatest Texas hold'em player of all time, as well as also being the world's best gin rummy player. Known as "The Kid" he was a huge force in the 70s, 80s and 90s. He died aged 45 in 1998 and, despite having won over $30 million throughout his life, was completely broke when he passed away.
Ungar is one of only two players to win the World Series of Poker Main Event three times, plus he's one of only four people to win the Main Event in consecutive years, taking the title in 1980 and 1981. His other first place finish in the event came in 1997. The long gap between his second and third titles saw him given the nickname the "Comeback Kid."
Doyle Brunson
Doyle Brunson is a huge name in the poker world, having been in the limelight for over 50 years, until his retirement. Known as "Texas Dolly" he managed to win the WSOP Main Event twice, in 1976 and 1977. He's one of just four players to have won the Main Event in consecutive years. He's won 10 WSOP bracelets in total, with his last coming in 2005, as well as one WPT title.
Brunson has had a huge influence on the world of poker. He authored one of the most important books ever written on poker, called Super/System , which should be read by every serious poker player. His son, Todd, is also an accomplished poker player and has won a bracelet of his own. This win made Doyle and Todd the first father and son to have won the coveted prize. His daughter Pamela also played poker, taking part in both the 2007 and 2009 Main Events. Brunson passed away on May 14th, 2023.
Erik Seidel
Erik Seidel might not be as famous as many of the other top poker pros, however he's a name every poker fan should definitely know about. Over his career, he's managed to scoop live tournament winnings of over $43,500,000, making him one of the highest earners ever. At one point, he was the highest earning player of all time.
Seidel has managed to win eight bracelets at the World Series of Poker – only five players have won more. He won his most recent bracelet in 2007. He has also finished second in the Main Event, finishing behind Johnny Chan in 1988. He also won a World Poker Tour title in 2008, finishing first at the Foxwoods Poker Classic.
Johnny Chan
Johnny Chan is a huge name in the world of poker. He won the WSOP Main Event twice, in 1987 and 1988. In 1988, he beat Erik Seidel heads up, with the final hand between the two being featured in the movie Rounders , which is a favorite among poker fans. His victory in 1988 also made him the first non-US player to win the event. He has won a total of 10 bracelets, with his last coming in 2005.
Along with his triumphs at the World Series of Poker, he has also appeared on many poker TV shows, including Poker After Dark and Poker Superstars. Overall, he has won over $8,600,000 in live tournament winnings. He has also taken a seat at some of the world's biggest cash games, including the Big Game at the Bellagio.
Victoria Coren-Mitchell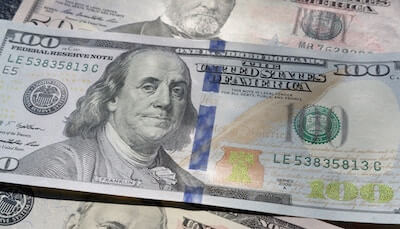 Victoria Coren-Mitchell isn't a name many American poker fans will have heard of, however she's an important name in Europe. This is because she was the first player to win two European Poker Tour titles , taking top spot at EPT London 2006 and EPT San Remo 2014. She was also the first woman to ever win an event on the EPT.
Along with her two EPT titles, Coren-Mitchell has cashed twice at the WSOP. In total, she has won just under $2,500,000 from live poker tournaments. At one point, Coren-Mitchell was a Team PokerStars Pro, however she left the role in 2014 as she was uncomfortable with the site starting an online casino.
Johnny Moss
Any list of poker players you need to know has to include Johnny Moss. He was in the inaugural group to be inducted into the Poker Hall of Fame and was the winner of the very first World Series of Poker Main Event. He would go on to win the event again the next year, and again two years later. Overall, he won nine bracelets and finished in the money on 25 occasions.
His 1949 poker game with Nick the Greek, which lasted for five months, has gone down in poker lore. He was also known for playing in Las Vegas with many of the time's other biggest players, such as Amarillo Slim and Puggy Pearson. Doyle Brunson believes that Moss is one of the top four players to have ever played the game, along with Pearson, Sailor Roberts and Chip Reese.
Bryn Kenney
Bryn Kenney has to be on this list, as he is the leader of the all-time money winner list. Throughout his career he has won a staggering $65,036,892, with his biggest prize being the $20,563,324 won for coming second at the Triton Million in 2019 . Interestingly, despite coming second, he won more than the winner of the tournament, Aaron Zang, thanks to a deal made when Kenney had a chip lead.
Away from his huge payday, Kenney has also won seven other prizes worth more than $1,000,000. So far, however, he has only managed to win one WSOP bracelet, which came in the $1,500 10-Game Mix Six Handed tournament in 2014. In total, he has reached seven final tables at the WSOP and cashed 32 times.
Viktor Blom
You might have heard of Viktor Blom before, however if you're a fan of online poker, you're more likely to have heard of his online name – Isildur1. He burst onto the scene in 2009, taking part in all 10 of the largest online pots ever in that year. It wasn't until 2011 that his real identity was revealed, as he played at the PokerStars Caribbean Adventure.
While Blom is better known for being an online high-stakes cash game player, he has had some success in live tournaments. His biggest prize came when he won the 2012 PCA $100,000 Super High Roller tournament, which earned him a prize of $1,254,400. He also won over $1 million for winning the 2013 SCOOP $10,300 NL Hold'em Main Event.
Chris Ferguson
Chris Ferguson, while being a talented poker player, is on the list for one reason: he's perhaps the most disliked poker professional around. This isn't due to anything he did on the table, but instead is because of his part in the Full Tilt Poker scandal in 2011, where he and others were accused of running what amounted to a Ponzi scheme.
While controversial, the man known by many as "Jesus" because of his long hair does deserve to be recognized as an extremely talented player. He won the WSOP Main Event in 2000 and has won a total of six bracelets. In total, he's finished in the money 97 times at the event. Overall, he has earned over $9,500,000 from live poker tournaments, as well as much more online.
Antonio Esfandiari
Antonio Esfandiari is one of the most popular players around with poker fans and has appeared on loads of TV shows over the years. A former professional magician, he's known for his tricks with cards and chips, but is better known for winning the Big One for One Drop in 2012, taking home a prize worth $18,346,673, which was the biggest ever tournament win until Bryn Kenney eclipsed it in 2019.
Esfandiari has also won plenty of other titles throughout his career. He's the holder of six WSOP bracelets, plus he has also won two titles on the World Poker Tour. His last large win came in 2017, when he scooped over $250,000 for finishing 11 th in the High Roller for One Drop. Overall, he has won over $27,500,000 from live tournaments.
Chip Reese
If you're a fan of cash games, you have to know about Chip Reese, as he's regarded by many as being the best cash game player of all time. He was so good at poker that he turned down an offer from Stanford Law School in order to move to Las Vegas and play the game. He'd won $100,000 by the time he would have started his course at Stanford.
Reese wasn't just a cash game player however, as he also managed to win three bracelets and cash 23 times at the World Series of Poker. His final WSOP win came in the 2005 $50,000 H.O.R.S.E. event, which saw the longest heads-up battle in WSOP history, with Reese and Andy Bloch playing 286 hands, which lasted for about seven hours.
Tom Dwan
Amazingly, Tom Dwan started his online poker journey with just a $50 bankroll . Before long, however, he had millions in his account, winning $5,410,000 at Full Tilt in 2008 alone. He became proficient at heads-up cash games and in 2009 would challenge Viktor Blom to a series of high stakes heads-up contests. He would end up losing $5,000,000 to his opponent.
Since his arrival on the scene, Dwan has made three WSOP final tables, but has never managed to win a bracelet. He has also taken part in a number of different TV shows, including Poker After Dark , High Stakes Poker and Million Dollar Cash Game . He has now almost stopped playing Texas hold'em, and mainly plays short deck hold'em instead.
Annette Obrestad
Annette Obrestad is a Norwegian poker player and is on this list for two reasons, with the first being that she claims to have begun playing poker with no money. Instead, she built up her initial bankroll via freeroll tournaments . From September 2006 to February 2007, she won about $500,000 on PokerStars, as well as $200,000 on UltimateBet and $136,000 on Full Tilt Poker
She is also the youngest person to ever win a WSOP bracelet, something she managed to do one day short of her 19 th birthday. The tournament she won was the inaugural World Series of Poker Europe Main Event in 2007, which netted her a prize of £1,000,000. She has since had 10 money finishes. She now runs a successful YouTube channel dedicated to makeup.
Chris Moneymaker
There haven't been many people with a more apt name than Chris Moneymaker. He is on this list not because he won the WSOP Main Event in 2003, scooping $2,500,000, but because he was the first player to ever win after qualifying online. Online poker received a huge surge in interest afterwards, in what became known as the "Moneymaker Effect."
Since his win at the WSOP Main Event, Moneymaker has cashed a further eight times at the tournament, although he's never managed to win another bracelet. He has also taken part in a number of other large tournaments, including the World Championship of Online Poker and the PokerStars Caribbean Adventure Main Event.
Amarillo Slim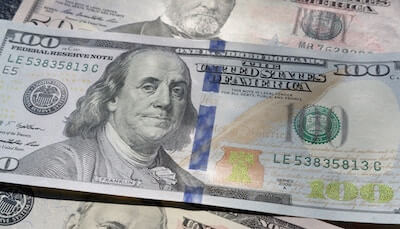 Amarillo Slim is one of the most legendary names in poker, famed for both his playing ability and the prop bets he regularly made. Slim, real name Thomas Austin Preston Jr., started his career as a rounder, travelling around the US looking for games to play in – something he did alongside Sailor Roberts and Doyle Brunson.
The biggest win of his career came in 1972, when he won the Main Event at the World Series of Poker. He would go on to claim a total of four WSOP bracelets, with two of them coming in Omaha. He won his final bracelet in 1990, when he won $142,000 in the $5,000 Pot Limit Omaha tournament. In total, he won approximately $587,000 from live tournaments.
Scotty Nguyen
Scotty Nguyen is one of the biggest characters on the poker circuit. The Vietnamese player, known as the "Prince of Poker" by many, has had a glittering career, as well as one plagued with problems, such as addition to drugs. At one point, he lived in Caesar's Palace and was earning up to $900,000 a night, however he would end up losing it all.
Nguyen, however, bounced back. He would go on to win five WSOP bracelets, including one for his first-place finish in the 1998 Main Event. He would also claim a WPT title. In total, Nguyen has won approximately $11,700,000 from live poker tournaments. He is also an accomplished blackjack player, having played on the Ultimate Blackjack Tour.
Sailor Roberts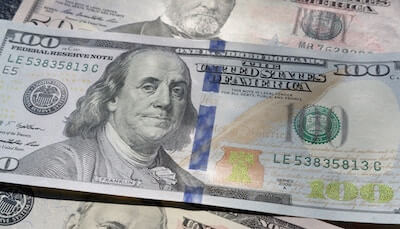 Bryan W. Roberts gained the nickname "Sailor" due to having served in the US Navy in the Korean War. He was one of the pioneers of poker, alongside names such as Johnny Moss, Doyle Brunson and Amarillo Slim. Before becoming a professional, he accompanied Brunson and Slim around the US as a rounder, searching for games to play.
He participated in the first ever World Series of Poker and won his first bracelet at the 1974 $5,000 Deuce to Seven Draw event. He won the WSOP Main Event in 1975, winning $210,000. He would never win any other bracelets. Poker wasn't Roberts' only skill, as he was also known as a fantastic contract bridge player.
Jennifer Harman
Next up on this list is Jennifer Harman, who has been one of the top poker players in the world for many years. She has won two WSOP bracelets and was the first woman to achieve the feat. Unbelievably, she won her first bracelet playing No Limit Deuce to Seven Lowball despite never having played before – she simply had a five-minute training session with Howard Lederer beforehand.
She's not just a prolific tournament poker player, as she is also a big name in the world of cash games too. She is the only female player to regularly attend the "Big Game" at Bobby's Room in the Bellagio, which also attracts famous names like Phil Ivey, Doyle Brunson and Daniel Negreanu. It is thought that most of her winnings have been in cash games, as opposed to tournaments.
T.J. Cloutier
Thomas James Cloutier, better known as T.J., is a huge name in the poker world. After injury cut short a promising football career in the Canadian Football League, he went through a few jobs, before he finally settled on playing poker professionally. He is a tournament specialist, having won nearly $10,500,000 throughout his career in live tournaments.
Cloutier has had huge success at the World Series of Poker, winning six bracelets, with the first coming in 1987 and the most recent being won in 2005. He has also managed to place second in the Main Event twice, in 1985 and 2000. He has also finished third and fifth in the tournament. In total, he has managed to cash 71 times at the World Series of Poker.
Popular Posts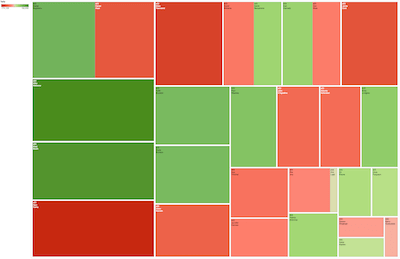 Vizualise all the hands of the popular TV show High Stakes Poker. Visualize statistics like total tally, Vpip, PFR as well as the number of hands, per season and for all the seasons from your favorite poker players. more...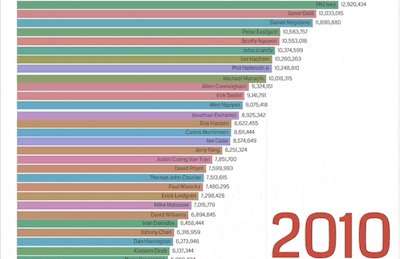 Watch the top 100 of every year of each Money List since 1971 from The Hendon Mob and stacked them year after year to put them in a bar chart race. See some of the greatest rises and falls in poker history! more...