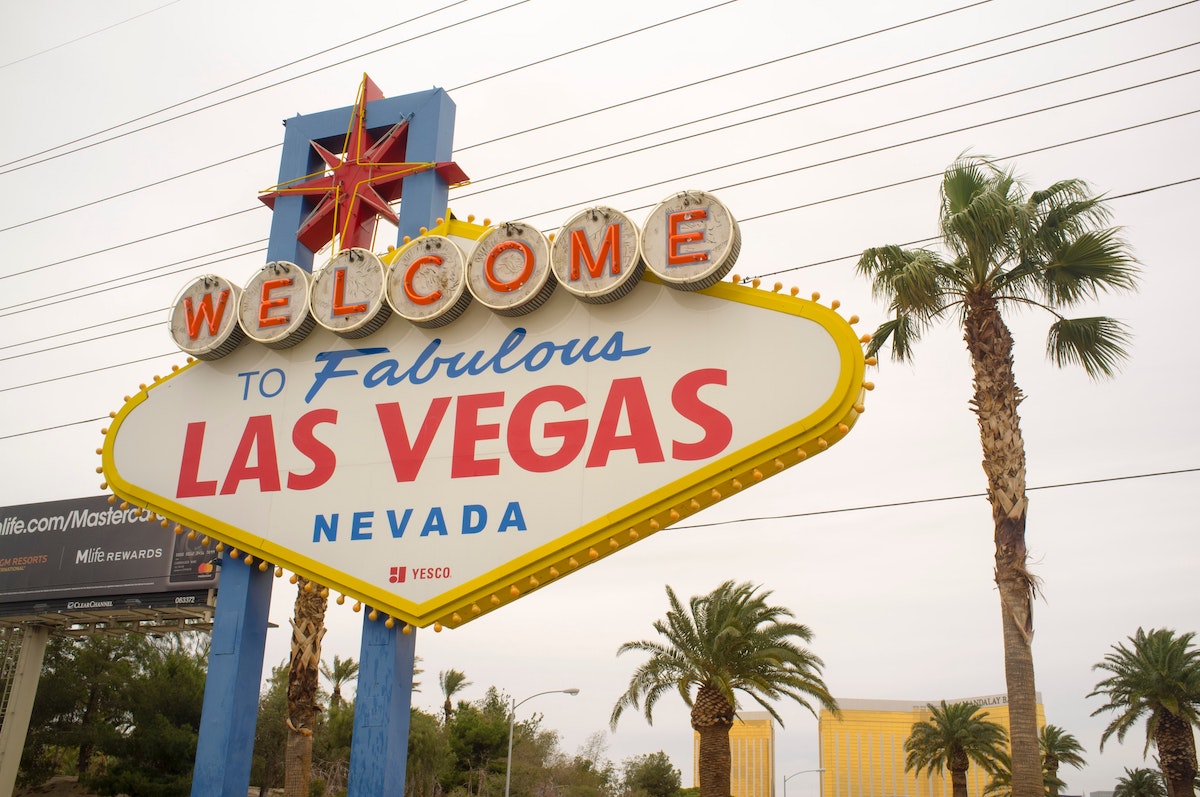 It's no secret that the top poker players earn insane amounts of money, sometimes raking in millions of dollars simply for winning one tournament. Not every poker player manages to reach that level of success, however, and many eventually have to give up and accept that being a professional poker player isn't the career for them.
But what do professional poker players make, on average, and how much money have the big names in the game, such as Bryn Kenney and Daniel Negreanu , made over their careers? Also, what are the chances you've got of becoming a professional poker player? You'll find out the answers to these questions, as well as much more, when you read through this page on the salary poker players make!
How Much Money Does a Professional Poker Player Make?
Let's jump straight in and take a look at what a professional poker player makes. Remember: we're not talking about the big-name players here, but instead the average professional poker player, who often grinds at casino tables around the country and doesn't appear on the glitzy poker TV programs.
The average really depends on the stakes someone plays for. One of the most popular stakes with professional poker players is $2/$5, and those playing NLHE for these stakes will earn an average hourly wage of about $70, which is clearly pretty high when compared to a regular salary paid by most other jobs around. There's an average /hr wage of $100 for those playing NLHE for stakes of $5/$10.
As you can probably work out, the higher the blinds, the higher the average wage for a poker player is. You will also find that higher blinds also lead to higher risk, however. This means that you could win more than the average for lower stakes, however you could also conceivably lose more money as well. You must understand that there is always risk attached to being a professional poker player, and those who succeed in the profession use bankroll management as a way to minimise the risk of having all their funds wiped out.
You must remember that this is an average, however: there are some players who will earn much more than the average amount, however there are also some who will earn less – some will even find themselves losing sums of money over a year, instead of making it. If a player turns professional and then spends the next year consistently losing, it's a good bet that poker might not be the right occupation for them.
How Do Poker Player Salaries Compare?
Let's take the figure of the salary for the average $2/$5 NLHE player, which is $70 per hour. Now let's take the average length of the working week in the US, according to Statista , which is 34.6 hours. Multiply these together and the average earnings of a poker player every week are $2,422. The average yearly wage would be $125,944. How does this compare to other jobs in the US?
Well, according to the Economy Policy Institute , the average US wage is $19.33 per hour, which equates to $668.82 per week. This makes the average annual pay $34,778.64. Therefore, the average poker player earns considerably more than the average American citizen.
The figures aren't so impressive when the average poker salary is compared to average salaries for other sports, however. The average player in the English Premier League earns $3,182,871 per year, while the average MLB player earns $3,890,000 a year. The average basketball player earns a huge $7.7 million per year, while the average football player brings in an annual salary of $860,000. As you can see, all these salaries are considerably higher than the average of $125,944 earned by poker players, plus they're guaranteed – there's no guarantee that a poker player will manage to match the average salary every year.
Do Poker Players Keep Everything They Win?
This is a really good question, as most people think that poker players keep everything they win, when this isn't always true, especially at the highest stakes. This is because many players will get staked by those who recognise their talent. For example, someone might pay 20% of a tournament's buy-in for a player, however they will then demand that they receive 20% of anything the player manages to win at the tournament. Cash game players can also get staked, with others investing money in them for a cut of the money they make.
Of course, staking doesn't really happen at the lower echelons of the professional game, which is where the majority of professionals ply their trade. Instead, the player will pay the entire sum of their tournament buy-in and will only play with their own money at cash games. This certainly makes playing riskier, but it also means that they get to keep all the money they manage to win.
Is it Possible to Make a Living as a Professional Poker Player?
Here's the most important question: is it really possible to make a living as a professional poker player? The answer isn't simple however, as it is: maybe. You'll find that the best poker players, as well as those prepared to put in the most amount of work, will be able to make it as a poker player, and some might even get to the higher levels of the game. Most, however, won't make a success of playing poker professionally and, after a while, will need to get a job and then perhaps play poker on the side, as a semi-professional player.
So, what do you need to give yourself the best chance of making it as a professional player? Well, the first thing you'll need is a huge amount of determination. From the outside, it might seem that poker players only spend a small amount of their time playing the game, jetting in and out of glamourous locations to play high stakes events. The truth is much different, however, as most professional players simply spend their time sitting in front of a computer, playing multiple cash games at the same time. The reality certainly isn't as glamourous as you might think.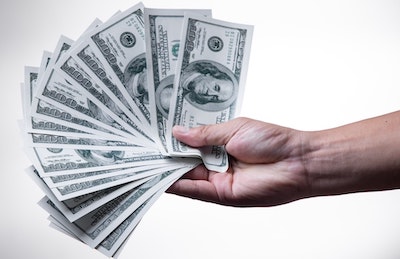 You'll also need to start out with a decent bankroll. There have been stories of some players starting with nothing and making it to the top, however 99% of professional players will need to begin with a bankroll of at least a few thousand dollars, so they can afford to get through any downswings they might experience near the beginning of their career. The more money you start with, the higher the stakes you can play at, and the higher the stakes, the more money you could generally win.
A professional poker player will also need to have a huge amount of resilience in order to succeed. If you choose to go pro, expect a lot of criticism from those around you, who are perhaps more risk-averse than you are. You'll also need to resilience to get through the inevitable barren spells, where you find yourself in a losing slump. This happens to even the best players – the secret is to minimize your losses and then maximize the money you make when things are going your way.
Which Poker Players Have Earned the Most?
While most won't be able to reach the heady heights of the top players, there's nothing wrong with using them for some motivation. The player who has earned most from tournaments is Bryn Kenney, who has won a staggering $56.4 million from tournaments alone. A huge percentage of this came from his second placed finish at the £1,050,000 NLHE tournament at the Triton Super High Roller Series London in 2018, when he scooped a prize of over $20.5 million. He actually earned more than the winner, thanks to a deal made when he was leading.
Justin Bonomo is the world's second highest earner from poker tournaments, followed by Daniel Negreanu, who is arguably the most famous poker player in the world. Every player in the top 10 has earned over $30 million from tournaments. Every player in the top 100 earners has earned over $9.5 million throughout their career.
However, it's important to remember a few things when looking at the earnings of poker players. Firstly, you need to remember than these figures are only for tournaments – cash games are not included. There are many players who specialise in cash games, and if their earnings from these were taken into account, they'd be much higher up the list. Also, the list doesn't take into account any money players spend on entering tournaments.
You should also remember that, as discussed earlier, players don't always keep all the money they win. This is because many are often staked by others, who then take a percentage of anything they manage to win.
Other Earnings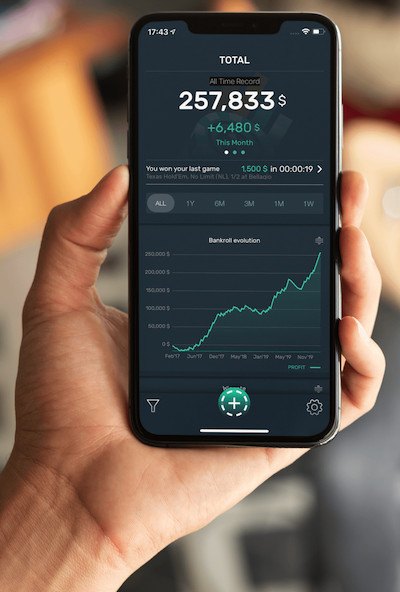 As is the case with the top players of other sports, the best poker players will also be able to earn a significant sum of money via other avenues. One of these is sponsorship deals, with the biggest players being paid large sums of money by online poker sites to represent their brand. The value of these sponsorship deals varies depending on the individual – the more famous they are, the more they'll get paid. Other businesses can also use poker players for advertising, especially if their product is linked with the poker industry.
Some poker players also earn considerable sums of money through coaching . There are many who will pay handsomely for the knowledge a top professional player can impart, and they see hiring a coach as an investment, which will be paid back when they start to consistently earn money from playing poker.
Next, you'll also find that many poker players will pay for some of a tournament's entry fee for another player, especially in tournaments with larger buy-ins. For example, someone might stake 10% of the buy-in for another player, and they will receive 10% of all winnings, should the player make it into the money. Back the right person in the right tournament and they could find themselves making some huge sums of money.
Finally, and perhaps most considerably, nearly all poker players nowadays earn a significant portion of their income from playing online. While some of the major online tournaments are included when working out the list of top earning poker players, most are not. If you're going to become a top-level poker player, you need to get used to the idea that much of your work will be done sitting behind a screen.
Is it Worth Becoming a Professional Poker Player?
This is a question many have asked themselves, and the answer really depends on how good at the game you are. Over time, the strongest players will have the best chance of winning money, however nothing is guaranteed.
Luckily, things are different now to 30 years ago. Instead of having to pack everything into a suitcase and spend all your money getting to Las Vegas, you can try out playing poker professionally while sitting at home, thanks to online poker sites. Many choose to keep their jobs and play poker semi-professionally during their free time. This gives them the best indication of whether they'd be able to make money if they gave up their job and started playing poker full time.
So, if you're attracted by the high salary and are thinking of becoming a professional poker player, you should start out slowly online, and then work up from there.
Popular Posts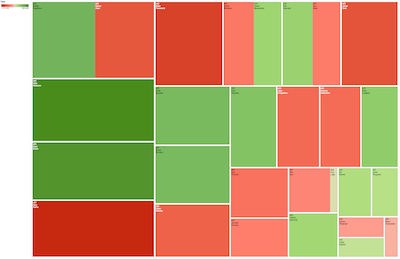 Vizualise all the hands of the popular TV show High Stakes Poker. Visualize statistics like total tally, Vpip, PFR as well as the number of hands, per season and for all the seasons from your favorite poker players. more...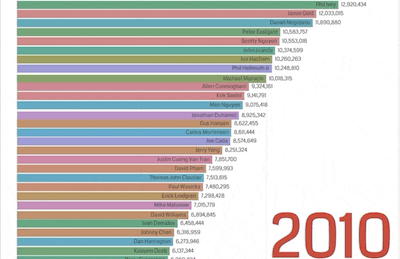 Watch the top 100 of every year of each Money List since 1971 from The Hendon Mob and stacked them year after year to put them in a bar chart race. See some of the greatest rises and falls in poker history! more...