For poker fans, there's not much more exciting than watching a game of high stakes poker, as some of the world's foremost players go up against each other for stakes most of us could only dream about. One of the most popular poker TV shows is "High Stakes Poker" which features some of the biggest players around, making for exceptionally exciting television.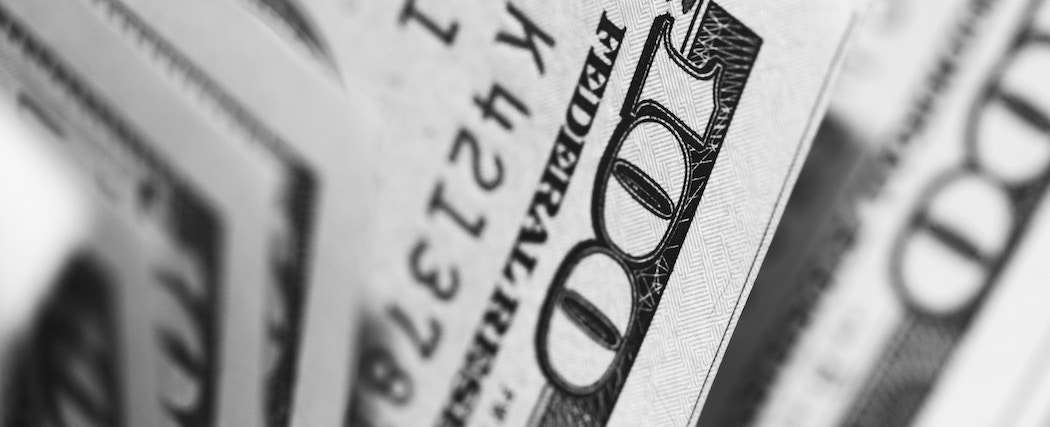 But where can you watch High Stakes Poker online in the United States and in other countries around the world? And what other TV shows featuring poker will you find? Keep on reading to find out the answers to these questions, as well as much more…
What is High Stakes Poker?
It might not have one of the most buzz-worthy titles, but there can be no doubting that High Stakes Poker is one of the most popular poker shows in the world. The show allowed viewers to watch a poker cash game featuring many big-name players, with the poker variant played being Texas hold'em – the world's most popular poker game.
The format of the show is simple: players buy in for a sum worth hundreds of thousands and then play in a cash game with blinds worth hundreds on every turn. If a player runs out of money, they can leave the table and be replaced by another big name, or they can buy in again and attempt to win back the money they've lost.
Many of the world's most famous poker players have appeared on the show. These include Daniel Negreanu, Doyle Brunson, Tom Dwan, Gus Hansen, Jamie Gold, Phil Ivey and Antonio Esfandiari. A number of famous locations hosted the game, including the Golden Nugget, the South Point Casino and the Bellagio.
Of course, if you are curious, there is always our page with the High Stakes Poker Winners and Losers Results.
Watch High Stakes Poker at PokerGO
High Stakes Poker has had eight seasons so far. The first seven seasons ran from 2006 to 2011 and were broadcast on the cable network television GSN channel. Seasons five, six and seven were simulcast on N3D. The show was resurrected in 2020, with the eighth series being shown on PokerGO, a paid-subscription service offered by the website Poker Central. PokerGO also has the rights to stream all seven other series as well.
It's easy to gain access to the shows on PokerGO. Just head over to the website and click on the "Subscribe" button. You'll then be required to fill in a number of fields and choose your plan, before then checking out. Once you're signed up, you'll have unlimited access to all the programs offered at PokerGO. It's also possible to watch a huge range of other poker shows for free, without ever having to sign up with the site.
When it comes to streaming the shows, you'll find that they're all great quality, providing you have a reasonable internet connection. What's more, there is a PokerGO app available for iOS and Android devices, meaning that you'll also be able to watch using a mobile device. Overall, if you're a poker fan, PokerGO is one site you really should consider signing up with!
Other Poker TV Shows Online and on TV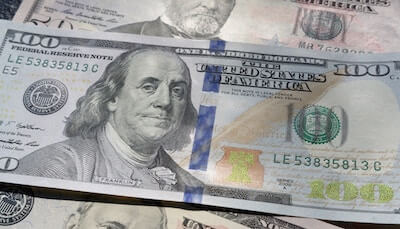 High Stakes Poker is one of the most popular streaming picks for poker fans, however there are also loads of other top shows you can watch online and on TV as well. Check out our list of the best poker shows you'll find below…
Poker After Dark
Poker After Dark is another of the most famous poker shows of all time. The hour-long shows originally aired on NBC, however they are now shown on PokerGO – another reason to sign up. As with High Stakes Poker, watching this show requires a paid subscription. You'll find 12 seasons of the show on the subscription service, featuring huge names like Phil Hellmuth, Howard Lederer, Phil Laak, Antonio Esfandiari and Phil Ivey.
The premise of the show is a simple one: each episode sees a number of players sitting down at a table to play either a small tournament or a cash game. These were marketed as being held over a week, however in reality, they were filmed in one long session. The show originally ran until 2011 but was revived in 2017 by PokerGO.
The Big Game
The Big Game was a show sponsored by PokerStars that aired on Fox Network. It only ran for two seasons, however it is viewed by many as one of the best poker shows ever created. It saw an amateur player take part in 150 hands of NL Texas hold'em against five other players, who were either professionals or celebrities. The amateurs were staked $100,000 by the show and got to keep any profit they made once the 150 hands were finished. What's more, the player with the most profit at the end of the season got a pass to the North American Poker Tour, worth $50,000.
The show would be cancelled when PokerStars was shut down in the US. It used to be possible to watch the show on PokerStars, however the best place to now catch the episodes is YouTube , where they can be watched for free. Don't confuse the show with the identically titled show from Party Poker, which is also found on YouTube.
The Shark Cage
The Shark Cage was another show sponsored by PokerStars. It too featured many professionals, including Daniel Negreanu and Chris Moneymaker, as well as celebrities, including Brazilian soccer icon Ronaldo. There were six qualifiers, with the winner of each qualifier heading to the final table, where the series winner was decided.
There was a big twist to the gameplay, as a player could be sent to the Shark Cage on any hand, causing them to have to sit out a whole round of play. This happened when a player got bluffed, or when a player was caught bluffing. You can now catch much of the series on YouTube, and it's definitely well-worth checking out when you get the chance.
European Poker Tour
The European Poker Tour is one of the most prestigious poker tours in the world, so it's unsurprising to find that it used to receive a huge amount of attention. All the main events are recorded and broadcast, and there is nothing fancy about the tournaments – they are just traditional MTTs featuring some of the world's best players, as well as some huge prizes.
As mentioned, all EPT Main Events are recorded and broadcast throughout Europe. The best place to find old episodes of the show is once again on YouTube. It is also possible to watch some EPT shows on PokerTube .
World Series of Poker
The World Series of Poker is a festival of the game, featuring loads of different tournaments, including the famous Main Event. The festival attracts most of the big names and winning a bracelet by coming first in a tournament is perhaps the most prestigious prize a poker player can win. The biggest tournament is the Main Event, which has a prize worth many millions of dollars.
It's possible to watch the WSOP in its entirety, as the entire festival, including every tournament, is broadcast live on WSOP.com . Once again, it is also possible to watch lots of action from previous events on YouTube.
Stream Poker on YouTube
As we've already mentioned a few times, one of the best places to watch poker online is YouTube. The streaming service has coverage of tournaments from around the world, from a huge number of different channels. It's also a great place to find compilation videos highlighting subjects like the best hands ever played and the biggest pots ever broadcast.
But what are some of the top poker channels to check out on YouTube? Well, we'd suggest taking a look at FuryTV, PokerXpress and partypokerTV. The latter even broadcasts a number of tournaments live, which can be fascinating to watch. Also, check put Daniel Negreanu's YouTube channel, which features loads of content players of all levels should find really useful.
Why Watch Poker Shows?
To many, there's not much more boring than sitting down to watch poker. Those without an interest in the game will wonder why others choose to watch a card game being played. There are, however, a number of reasons to watch poker being played online, with the first being that it's loads of fun! You'll get to experience some of the biggest and most exciting hands being played, as two or more players shove tens of thousands, or sometimes more, into a single pot. What could be more exciting for a poker fan than watching giants of the game tussle over a $100,000 pot?
Perhaps more importantly, however, watching poker allows you to see how the best players in the world handle situations. You'll get to see how they react to various situations, plus you'll often get to witness some advanced tactics, allowing you to enhance your own game. Many of the shows also feature professional players on commentary, and they'll explain all the action to you – something that can also benefit your own game hugely.
Watching Online Poker
There's also another great way to watch poker – spectate games online. All major poker platforms will allow you to sit in and watch games being played, which will give you a real insight into how the best online players handle their business. Of course, you won't be able to see the cards each player is holding, however you'll get to immerse yourself in the tactics being used and really learn about different poker situations.
At some sites, you'll also be able to search for specific players. For example, on PokerStars, you can look for professionals and then find exactly where they're playing. It's then simple to head to their table and watch them. If you want to, you'll also sometimes get the chance to sit down at the table and actually play a few hands against them. This might be pretty expensive, however, as the professionals generally play for high stakes!
Popular Posts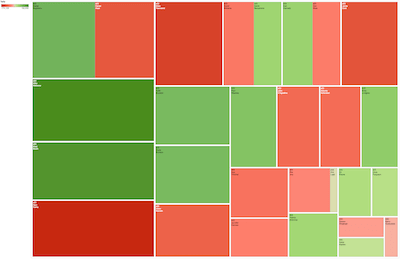 Vizualise all the hands of the popular TV show High Stakes Poker. Visualize statistics like total tally, Vpip, PFR as well as the number of hands, per season and for all the seasons from your favorite poker players. more...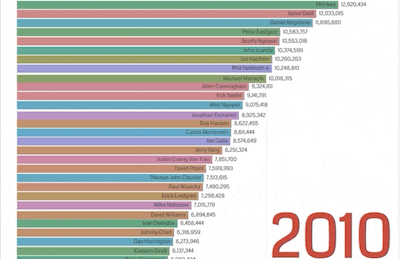 Watch the top 100 of every year of each Money List since 1971 from The Hendon Mob and stacked them year after year to put them in a bar chart race. See some of the greatest rises and falls in poker history! more...