It might not be glamourous, but perhaps the most important aspect to online poker is bankroll management. Sure, it might not give you the buzz of a successful bluff, or the adrenaline surge from winning a massive pot, but over time, well managed poker finances will give you the edge over other poker players of your level.

Below, we've developed a comprehensive guide to poker bankroll management, looking at everything from building a bankroll, through to protecting this bankroll when you play. Learn to use bankroll management properly and you'll be well on your way to becoming a successful poker player…
What does poker bankroll management mean?
If you're looking to get the term "bankroll" explained, here's a basic definition: it's the amount of money you have available to play poker with. For most, this means it's the sum of everything they have in their poker accounts, however some also include money from elsewhere, such as spare money in their bank accounts, in their poker finances as well.
There's an important point to make here: your poker bankroll isn't the sum of all the money you've got. Instead, it's the sum of everything you can afford to lose. You should never play poker with everyday cash set aside for household bills or other important expenses – if you are, we would recommend seeking help from a problem gambling organisation . Keep your poker bankroll separated from the rest of your money to ensure you never overspend.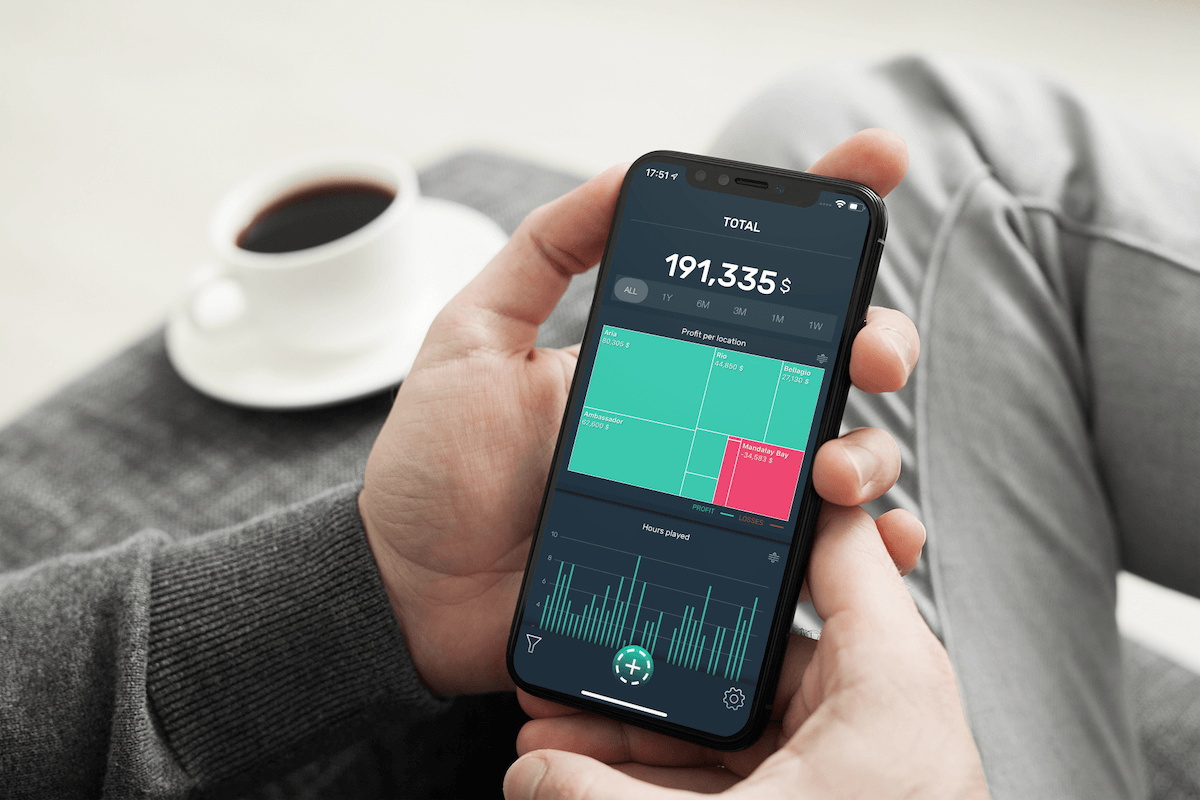 Building a Poker Bankroll the Right Way - Sensibly
Now you know what a bankroll is, it's important to look at how exactly a bankroll is built. Below, we've come up with a step-by-step guide to building your own bankroll, which can be used by players of all levels.
Deposit an Amount You're Comfortable With
Unless you're looking to build a free poker bankroll – something we've spoken about elsewhere on this site – you will need to start a bankroll by depositing some money. This is where you really need to think for yourself, as nobody else can tell you how much you should feel comfortable depositing.
The great thing about online poker is this: there are different poker games to suit pretty much every bankroll. So, whether you deposit $10 or $1,000, you'll find games that suit the amount of money you have available to you. To find the largest range of games, we'd recommend playing at one of the larger poker sites, such as PokerStars or partypoker .
Choose Your Game Wisely
Next up, you really need to choose your game wisely. Most new players will head straight to the Texas Hold'em tables, however there are also many other types of poker too, such as Omaha , Razz and Seven Card Stud . Regardless of how many games there are, you should only be playing one type at the beginning.
But why shouldn't you be enjoying yourself and learning as many different types of poker as possible? The answer is simple: it's best to be great at one game type than average at several. This will give you the chance to start making significant improvements to your bankroll as soon as possible.
Take Advantage of Freerolls
This next point only applies to those depositing smaller sums of money initially (under $100), as there's no point playing in freerolls that could add $5 to your bankroll if you already have $1,000 to play with! For players with smaller bankrolls though, the chance to add a little money without risking anything should be taken at every opportunity.
Freerolls are essentially tournaments you can enter for nothing. They will usually have a lot of players in them and the prizes won't be very large. They'll give you some great experience of playing in tournaments though, as well as the chance to add some money to your bankroll, all without you having to risk losing any of your money.
Understand How Much to Risk
This is perhaps the most important point on this page. The basic thing to remember is this: never bet more than a specific percentage of your bankroll. Different people have different ideas on how much to risk, but it's rarely more than 5% of a bankroll. So, if you have a bankroll of $500, you should only ever be putting $25 on the table or investing $25 in a tournament.
For many, 5% might not seem like enough, but it's vital you build your bankroll slowly. Risk more – 20%, for example – and you could lose a huge chunk of your bankroll in one session. This will put your task of building a bankroll back considerably. So, just risk 5% and if you don't win, you won't have lost a huge amount and you could easily make the money back the next time you play.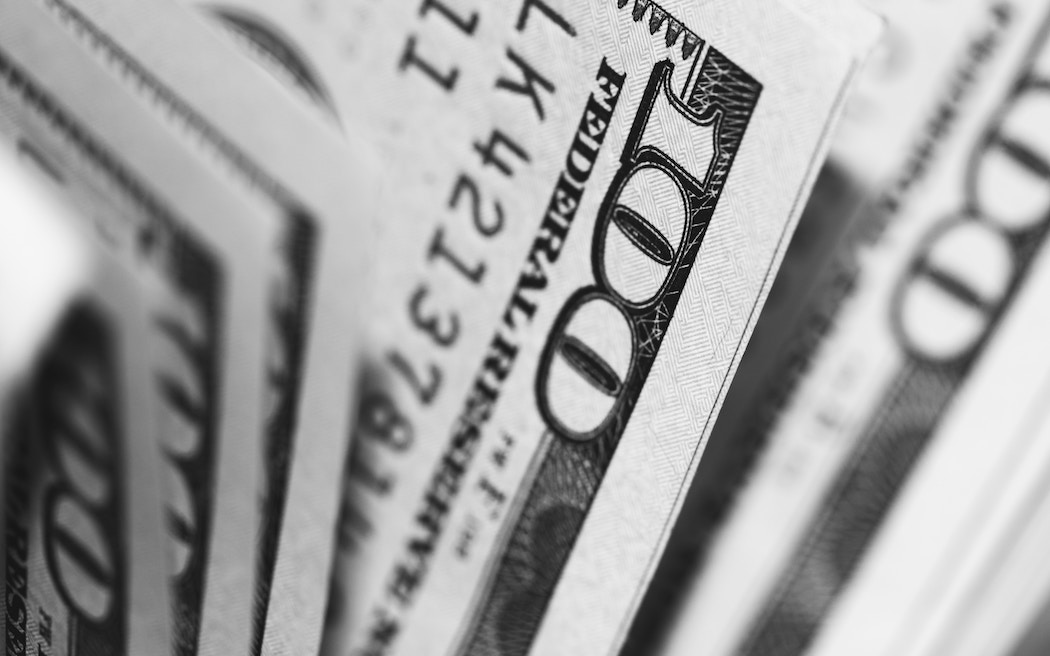 Know When to Walk Away
This point follows on nicely from the last. Once you have spent your designated percentage of your bankroll, you need to have the ability to stand up and walk away. This will prevent you from continuing if you're playing badly and therefore save your bankroll from further damage. Also, if you feel yourself getting frustrated at any point, walk away to avoid desperate moves being made, even if it's your second hand. Frustration leads to players going on tilt , which can destroy an entire bankroll in minutes.
It is also important to walk away when you've won enough money too. Once you've added, for example, 10% to your bankroll, get up and leave the table. When playing with money you've won, the temptation is to take more risks, as even if the risk doesn't pay off, you still won't be losing money overall. It's vital to keep money you win though, otherwise your bankroll will never increase.
Don't Withdraw Your Money
Many players are looking to eventually earn money from playing poker , which means they'll have to withdraw. Don't withdraw money when building your bankroll though. Instead, keep everything available to you. If you start withdrawing money, it will take far longer for you to build a decent bankroll and might even make it pretty much impossible.
You should think of the time spent building your bankroll as an investment. Most people starting new businesses don't expect to earn money straightaway. Instead, they work hard and gradually build up to earning money. You'll be working hard to build a bankroll, however that hard work could pay off in the end, as eventually you'll be able to start making withdrawals.
Don't Have Unrealistic Expectations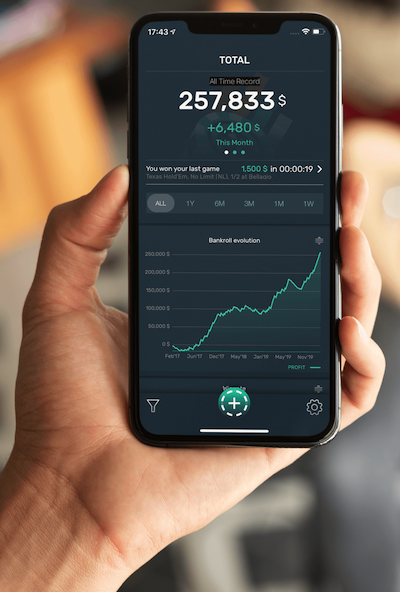 Finally, keep your expectations realistic. Yes, there are players lucky enough to enter a $10 tournament and win thousands, however it's unlikely. Instead of aiming high every time and missing, set your expectations low and hit them more consistently. It might not be the adrenaline pumping poker you're hoping for, but it's the way to play when looking to build a bankroll.
Before you start playing, set yourself a realistic goal. For example, you could say that you want to add another $20 to your bankroll, which currently stands at $200. If you win, you can then play the next day and aim to add $12, then $14, and so on. The more money you have in your bankroll, the more money you can realistically aim to win.
Understanding How Bonuses Affect Your Bankroll
You might have noticed that we didn't include the use of bonuses in our above guide to building a bankroll. This is because bonuses can be one of the most effective techniques used to jump start your bankroll, however there are also some important things to watch out for. Therefore, we thought we'd dedicate a whole section to bonuses at online poker sites.
Firstly, there are many types of poker bonuses and they can be great. Some poker sites can give away thousands in bonuses, and these can really give you a massive boost when first starting to build your bankroll. They can also make the process of building a bankroll confusing though, as they can give a false sense of how much money you actually have. Therefore, try to separate your bonus money from your actual money at a poker site.
Check the Wagering Requirements
Always look at a bonus' small print. You should make sure the wagering requirement isn't too high, as you'll never be able to convert your bonus into real money if it is. For those who don't know, a wagering requirement tells you how many times you have to wager a bonus before it can be withdrawn and therefore counted as a real part of your bankroll. For example, a bonus worth $100 with a 30x wagering requirement will mean you have to make $3,000 in bets before the wagering requirement is complete.
Is There a Limit on the Money You Can Win?
You should also look to see if there's any kind of win limit attached to a bonus. There are some bonuses out there that will only allow you to win a certain amount. This means that they can be pointless for some players with bigger bankrolls. For example, a bonus that only allows you to win $5 is pretty pointless for someone with a poker bankroll of $1,000.
Check the Expiry Date
Also, you should always check what the expiry date of a poker bonus is. This is because some bonuses can expire ridiculously quickly and give you no chance of reaching the wagering requirement. Therefore, they are completely pointless for those looking to use them to improve their bankroll, and are only really of use to those looking to use a bonus to gain experience of playing instead.
Make Sure to Use Bonuses to Their Maximum Potential
If you do choose to accept a bonus – and you absolutely should if it's a good one – you must use it to its maximum potential. So, work out how to meet the terms and conditions in the most efficient way and then concentrate your efforts on doing so. If you're not making the most of a bonus, you're wasting your time, and could be boosting your bankroll in a different, more effective way instead.
It's important that you're aware that some principles of bankroll management don't apply to bonus funds though. The most important example of this is that there's no need to pace yourself too much with bonus funds, as you might need to spend the money faster to make sure it is used before the bonus expires.
Protect Your Bankroll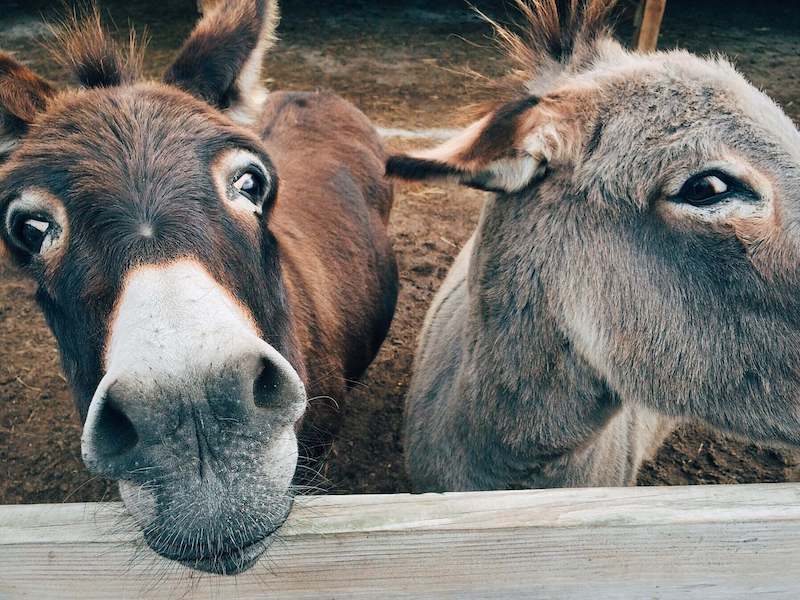 The hard work doesn't stop once you have built your bankroll. This is because you now have to go about protecting that bankroll. We've got a few top tips on how to do this below…
Don't Automatically Top Up
Having the automatic top-up setting on when playing a cash game means you'll find it tough to work out how much you've lost in a playing session, which could lead to you losing more than you originally budgeted for.
Don't Re-Buy into Tournaments
Re-buying into a tournament means that it ends up costing you twice as much and therefore means that you'll end up spending your money far faster than you want to. Also, you won't be getting the same return on investment, making it a more inefficient way to build a bankroll.
Don't Play Late Registration Tournaments
Late registration tournaments should be avoided. This is because it's tough to work out how long they'll last or how good your chances are of winning, as you'll never know how many people will be playing.
Don't Bet Too Much
Don't get overexcited and start betting too much. It can be tempting to increase your bet amounts wildly when you have a larger balance, but stick to the rule of 5% or less spoken about earlier on this page, regardless of how large your bankroll is.
Get Comfortable Folding
This is the most important point: learn to fold often. In fact, you should be folding the majority of the time . By only playing hands that give you a great chance of winning, you're minimising the chances of your bankroll decreasing.
What Poker Bankroll Tools Are There?
There are poker bankroll management tools out there that will help you to build your bankroll in an effective way. Poker Stack is an app that can be downloaded for free and will help you track and analyse the money you've made and lost throughout your time playing poker. Every serious player must have a full understanding of their bankroll, so Poker Stack is a vital tool.
Many poker players also use poker bankroll management charts, which provide all the information you need on how much money you should be risking per playing session. Charts can be a little complex to understand, however 888poker have produced a great guide to these charts, which can be found here . It is also possible to find poker bankroll calculators online, which can be useful.
Popular Posts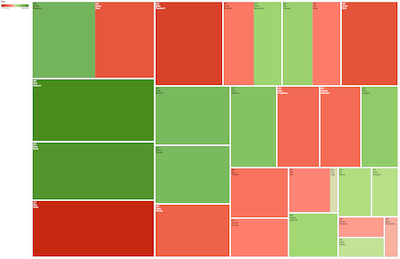 Vizualise all the hands of the popular TV show High Stakes Poker. Visualize statistics like total tally, Vpip, PFR as well as the number of hands, per season and for all the seasons from your favorite poker players. more...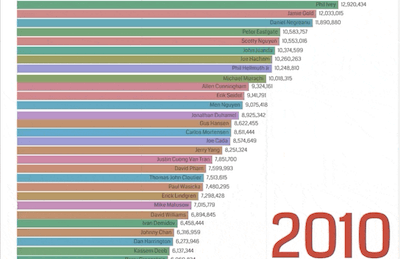 Watch the top 100 of every year of each Money List since 1971 from The Hendon Mob and stacked them year after year to put them in a bar chart race. See some of the greatest rises and falls in poker history! more...