Christmas is just round the corner, giving many people across the world a break from work and a chance to relax. There are, of course, many ways to chill out over the festive period, however for many, the perfect way to pass a few hours is by playing poker, either online or sat around a table with their friends and family.
On this page, we'll be taking a look at everything you need to know about seasonal poker games, so you can enjoy the best Christmas poker experience possible. So, whether you're looking to play at a poker website or set up a home game, keep reading to find out more!

Why Play Poker at Christmas?
You might be wondering why Christmas is a great time to play poker. Well, there are a load of reasons, and we've written about a few of them below…
Perfect Time to Target Fish
With everyone at home for the holidays, there will be many looking for something new to do – something like play poker online. These new players will head to the larger poker sites and sign up, often skipping the free rooms and deciding to play real money poker instead. This represents a fantastic opportunity for you to pick off the fish and significantly boost your bank balance.
You should also remember that not everyone playing at an online poker site will be entirely sober at Christmas. As experienced players will know, poker and alcohol aren't a great combination, so anyone with a clear mind will have an advantage against other players who have had one or two eggnogs to celebrate Christmas.
Fewer Stronger Players
For regular players, Christmas can represent a time to have a break from their normal pastimes, meaning that they have a few days away from the poker table. This is great for you, as it means a higher percentage of weaker players and therefore less competition.
Of course, you must be careful though, as there will still be a decent number of better players at the tables over Christmas. What's more, it's important to remember that all the good players will return at some point, so don't get too carried away with any success you might be having.
Socially Distanced Fun
At the moment, it might not be possible to play poker live, either at a casino or with friends, as social distancing needs to be maintained. This is also the case with many other activities too. Playing poker online, however, doesn't contravene any social distancing rules, as you'll be playing against people hundreds, if not thousands, of miles from where you are.
Indulge in What You Love
Christmas is a time to indulge in what you love – to take a break from the daily grind and concentrate on having some fun. For many poker players, especially those who don't get much of a chance to play, there's not much better than sitting down to pay a few hands, either online or with friends and family.
Christmas Bonuses
Another great reason to play poker is the fact that there are often attractive bonuses on offer at Christmas, as sites look to encourage players to pick them over the many other options. Many of the bonuses will be deposit bonuses, adding a percentage to any deposit you make, however you might also find free gifts, competitions and more, many of which will have a Christmas poker theme, adding to the special holiday atmosphere found at poker sites.
Enhanced Tournaments
Many poker sites will offer big tournaments over the Christmas period. As with the bonuses, this is to encourage people to play with them. PokerStars are even offering a Christmas Festival at the moment, with over $5 million in prize money waiting to be won!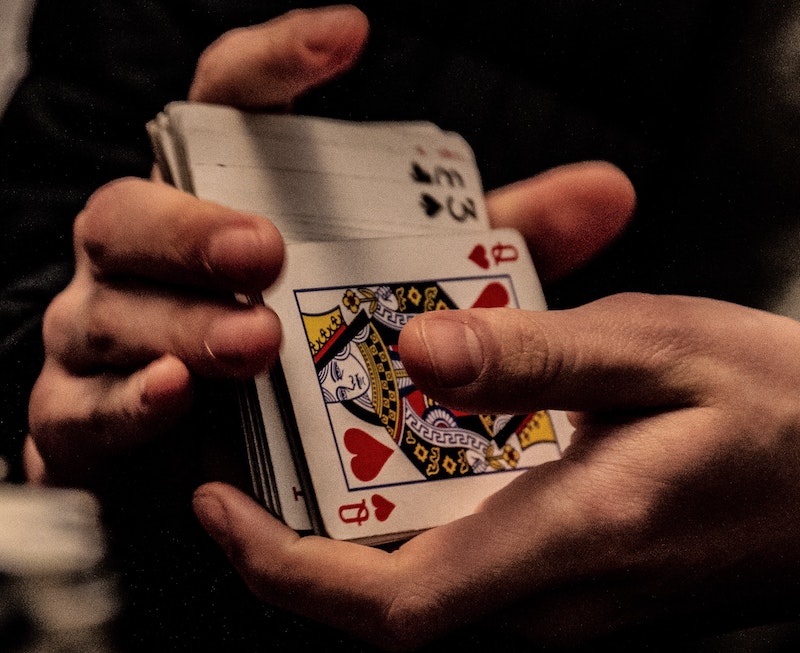 Poker Games to Play at Christmas
There are loads of different poker games out there, however some are more suited to the festive period than others. We've listed three of the best Christmas poker games below…
Texas Hold'em
Texas hold'em is not just the most popular form of poker at Christmas, but also throughout the year. It's played by millions of people, and you're more likely to find a large pool of players waiting to play this version of poker when at an online poker site. This means that tournaments are larger and that there's a wider variety of cash games.
Five Card Draw
Next up is five card draw . It's not as popular as Texas hold'em, however it's by far the simplest form of the game to play. This makes it perfect for teaching those who have never played before, which is great if you're trying to organize a casual game with friends and family. Many poker players got their first taste of the game by playing five card draw.
Free Poker Games
There are many free poker games that can be downloaded to smartphones and tablets, and they're a great choice for those looking to play over Christmas, but who don't want to play for real money. The players might not be of the highest quality, however free poker games are a great place to enjoy yourself and to spend some time with like-minded poker fans.
Organizing a Christmas Poker Game
So, you've decided to go ahead and reserve some time for poker over the festive period. But how do you go about organizing a game with your friends and family members? Well, you can do it both online and offline, and it really won't take much time at all.
Organizing a Home Game
Organizing a home game really is simple. Just canvas everyone around you and see who is interested in playing. If there are people who don't know the rules, begin by explaining them and then playing for free, so they can become familiar with how to play. Once they're more confident, you can start a low stakes game, perhaps for $0.01/$0.02.
If you want to play higher stakes games at home over Christmas, you'll probably need to find people more experienced in playing the game. You'll also have to find people willing to interrupt their own Christmas plans to attend your game. Therefore, those looking to play poker for higher stakes are best off heading online.
Organizing a Game Online
Looking to play poker against people you know, but over the internet, as opposed to face-to-face? If so, you'll find that many online poker sites give you the chance to create private games, which only invited players are allowed to join.
The most popular place to create a private game is PokerStars, using their Home Games option. Just create a game and an invitation code, and then send details of the game, including the code, to others. They will then be able to head to the game and input the code, which will allow them to join. As the host, you'll be able to specify the type of poker being played, as well as any specific rules.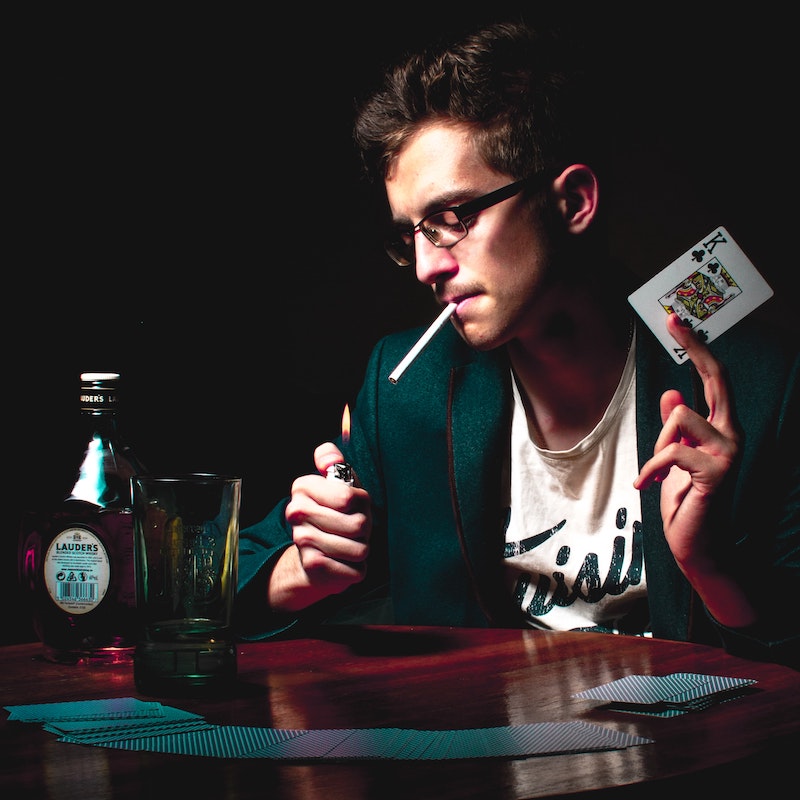 Things to Remember When Playing at Christmas
When you play poker at Christmas, there are a few important things to remember, to make sure your playing session goes as well as possible…
Don't Play Drunk
We've already touched on this before, however please don't get drunk and then play poker, especially for high stakes. Christmas is party time and that can lead to excessive alcohol, but avoid the poker table if it does. If you are prone to making bad decisions when drunk, a good idea is to self-exclude yourself from your normal poker site for 24 hours.
Know When to Stop
One of the most important aspects of poker is knowing when to stop, and this ability can be the difference between someone being an average player and a good player. It's easy to get overexcited at Christmas and forget about the limits you've put in place for yourself, but we'd urge you to remain strict with your bankroll management and quit when you've won or lost a specific sum.
Use Your Normal Poker Strategy
Finally, if your poker strategy has been successful recently, resist the temptation to try anything different on the poker table at Christmas. The environment around you isn't likely to be conducive to concentrating on new strategies, so it's best to wait until you're in quieter, less hectic surroundings to unfurl your new way of playing.
Popular Posts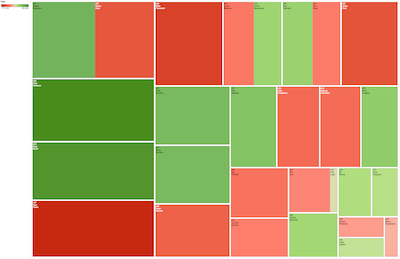 Vizualise all the hands of the popular TV show High Stakes Poker. Visualize statistics like total tally, Vpip, PFR as well as the number of hands, per season and for all the seasons from your favorite poker players. more...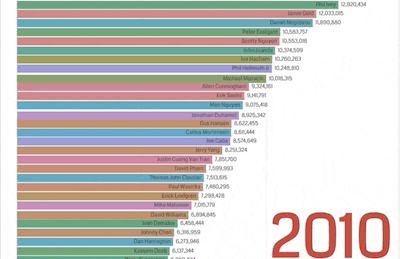 Watch the top 100 of every year of each Money List since 1971 from The Hendon Mob and stacked them year after year to put them in a bar chart race. See some of the greatest rises and falls in poker history! more...