The problem is a common one: you want to play online poker, but don't have enough money to deposit. Luckily, there is a solution though, as it is possible to build a free bankroll at online poker rooms using freerolls and poker bonuses.
On this page, we'll let you know everything you need to know to start building your online bankroll, from how to earn real money from freerolls, through to where to find online poker sites that give you the best chance to play poker online free and start a bankroll. So, keep reading to learn about how to get your hands on free poker mone
Can you really build a free poker bankroll with no deposit?
Firstly, we know you might be sceptical about whether it's possible to build a free online poker bankroll. This is why we want to direct your attention to two of the biggest players in the game, both of whom have managed to build a bankroll from nothing.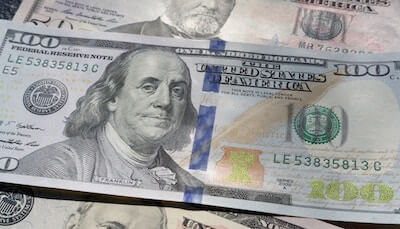 Real world examples
Chris Ferguson took part in a challenge to go from $0 to $10,000 , and he managed to do it! He managed to do this mainly by observing strict bankroll management and the challenge took him around 18 months to complete.
Another famous poker player to build a bankroll from nothing is Annette Obrestad. The Norwegian actually started her poker career with no money at all and built her bankroll from scratch . She now has millions and is seen as one of the best players around. That should provide students of poker with a little encouragement!
How to Build a Poker Bankroll from Scratch
Okay, so how do you build a free poker bankroll? Well, there are two routes: using freerolls and using no deposit bonuses. We would encourage you to concentrate mainly on freerolls, but to take advantage of any worthwhile bonuses when they do come along.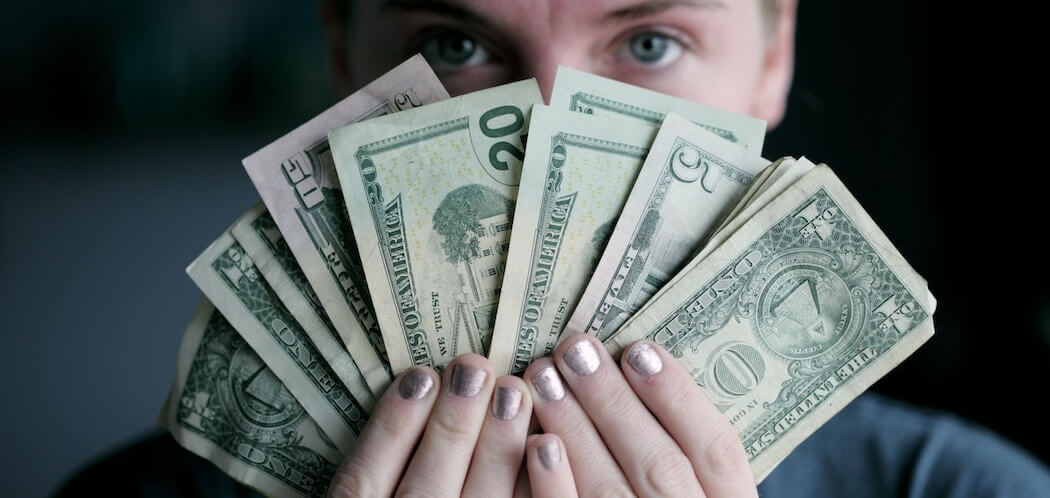 Make Most of Freerolls
Freerolls are tournaments offered by online poker sites that cost nothing to enter. You read that well. They're like all other competitive poker games, although the standard of play is usually quite low. You'll find that they're a daily occurrence at the biggest poker sites and those serious about building a bankroll from nothing should be taking advantage of them all.
You'll usually find that freerolls are exceptionally popular, therefore meaning you'll need to beat a large field in order to get into the money. Because many players will be new, it's best to play tight and grind your way through the game. As with all poker tournaments, you can become a bit looser with your play as the tournament progresses though.
Also, make sure you're always mindful of your position at the table, as you would do in any poker game. Many new players won't understand the importance of position, so this will give you an immediate advantage. It's also important to make sure you always analyse the pot odds when involved in a hand.
How to Find Poker Freerolls
Unfortunately, there's no magic tool you can use to find all the freerolls on offer at the many different poker sites. This means that you will have to look for them yourself. The easiest thing to do is just play at one of the larger sites, such as PokerStars, where you'll find freerolls running every day.
Using No Deposit Bonuses
You can also use no deposit poker bonuses to help you build a bankroll. These are bonuses that don't require you to spend anything. They're nearly always given to encourage you to sign up. So, a site might give you $20 of bonus money as soon as you confirm your registration.
You might think that getting free money is too good to be true, and in most ways, it is. You see, you're not actually getting money, but bonus money. So, you can't withdraw the bonus, nor can you withdraw anything you win from it, unless you meet the wagering requirements.
Choose wisely
Therefore, it's important to pick bonuses with the lowest possible wagering requirements. Once you have met these requirements, simply withdraw the money and then reinvest it into your poker bankroll. You can claim multiple no deposit bonuses at different sites and then add any winnings to your bankroll at the main site you use.
You might also be able to make some money from rakeback deals once you've started playing with real money, plus you could boost your account balance using deals from a poker site's loyalty scheme.
When am I Finished Building a Free Bankroll?
Essentially, you've finished building a bankroll for free from the moment you get some real money in your account. This is because you can then start using this money to play regular games of poker for micro-stakes. You'll find plenty of micro-stakes games at one of the larger online casino sites.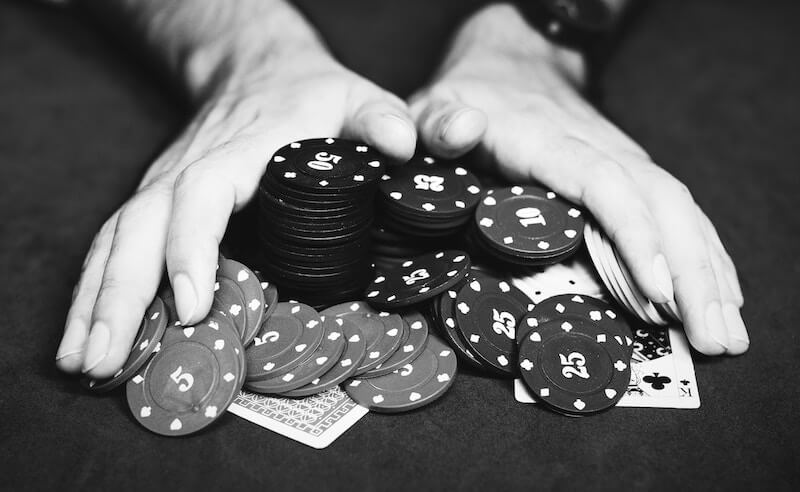 You shouldn't stop using the free ways to make money just because you've managed to win a couple of dollars though. Instead, you should be using freerolls and no deposit bonuses to boost your bankroll, while at the same time playing poker with the money you've won. As your bankroll grows, you'll gradually drift away from using no deposit bonuses and start playing more with real money instead.
Keep learning
It's also important to say this: there's always a chance that you'll lose the money you've earned and end up with nothing again. If this does happen, you'll simply need to start playing freerolls and claiming bonuses again.
If you find that you're never able to build even a tiny bankroll, it might be worth working on your game a little. We'd recommend heading to the Card Player Poker School , which provides a structured program you can use to improve your game.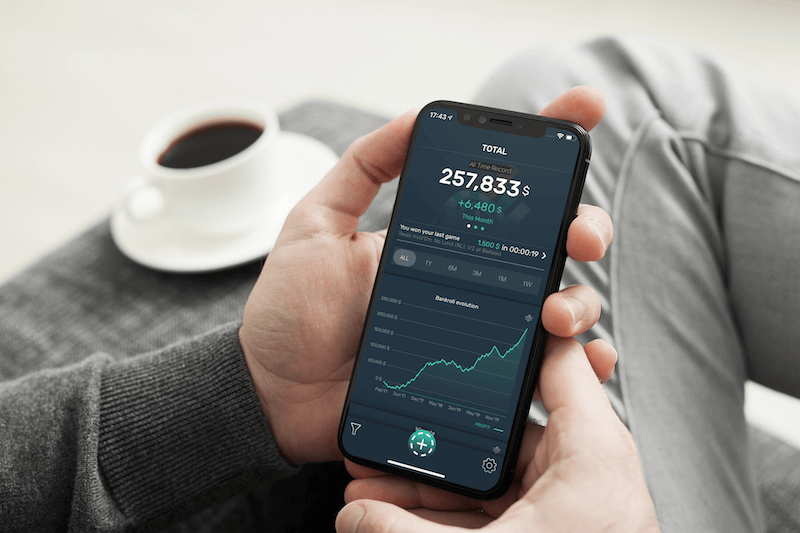 What is the Best Site for Building a Free Bankroll?
There are plenty of online poker sites and free poker bankroll providers that are good choices, however the number one site is PokerStars . This is mainly because they have more freerolls than any other site, which will be your main focus when trying to build a free bankroll.
PokerStars is also great as it's the site most brand new players will choose to play at. Therefore, there are a lot of fish in the micro stakes rooms, providing online poker players like you with a good chance of making some money.
If you aren't a fan of PokerStars, you could also try building a free bankroll at 888poker and partypoker , both of which also offer a decent number of freerolls.
Popular Posts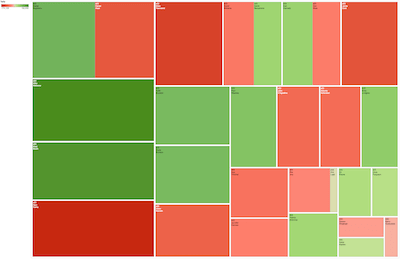 Vizualise all the hands of the popular TV show High Stakes Poker. Visualize statistics like total tally, Vpip, PFR as well as the number of hands, per season and for all the seasons from your favorite poker players. more...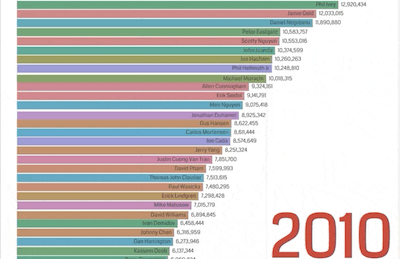 Watch the top 100 of every year of each Money List since 1971 from The Hendon Mob and stacked them year after year to put them in a bar chart race. See some of the greatest rises and falls in poker history! more...