COVID-19 has decimated the world, leading to all kinds of chaos. While insignificant when compared to the suffering caused in other areas, the poker world has been hit hard by the appearance of COVID-19, as have most other types of gambling.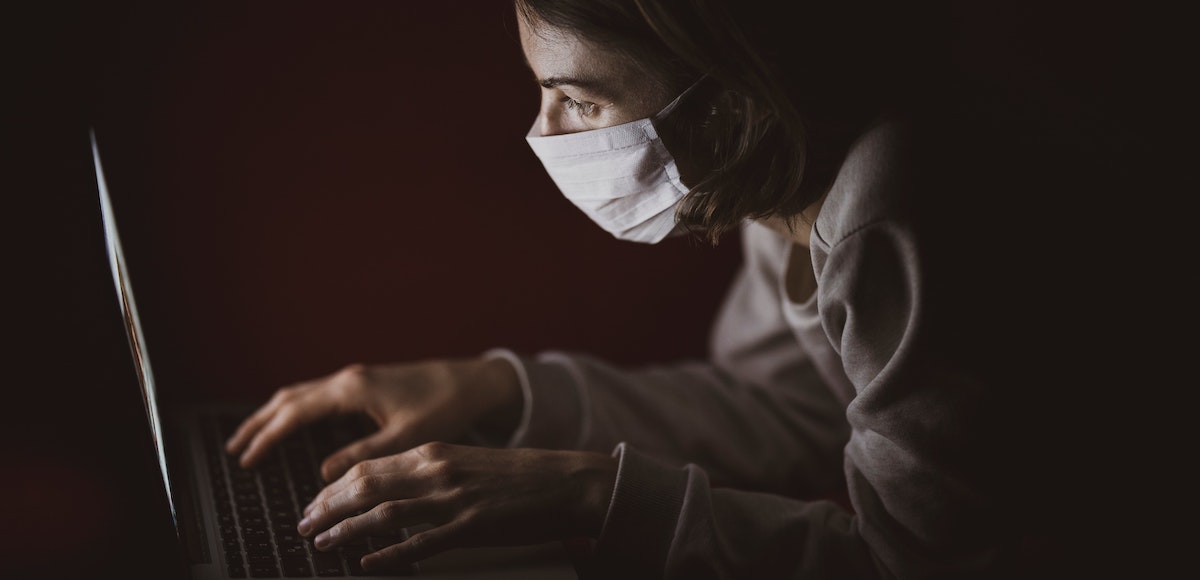 It's not all been bad news for poker fans though, as one man's loss is another man's gain. Poker players flocked online in droves , looking to entertain themselves during lockdown and replace the adrenaline surge they'd usually experience in their local casino – a casino that was almost certainly shut due to the coronavirus pandemic.
There are now many who believe that the COVID-19 pandemic will change the world of poker for the foreseeable future, relegating live play to the background and bringing about another golden age for the online game. Great news for PokerStars , Full Tilt and the like, but not so exciting for the 989 casinos in the US and the many more around the world.
Lockdown Causes Closures and Cancelations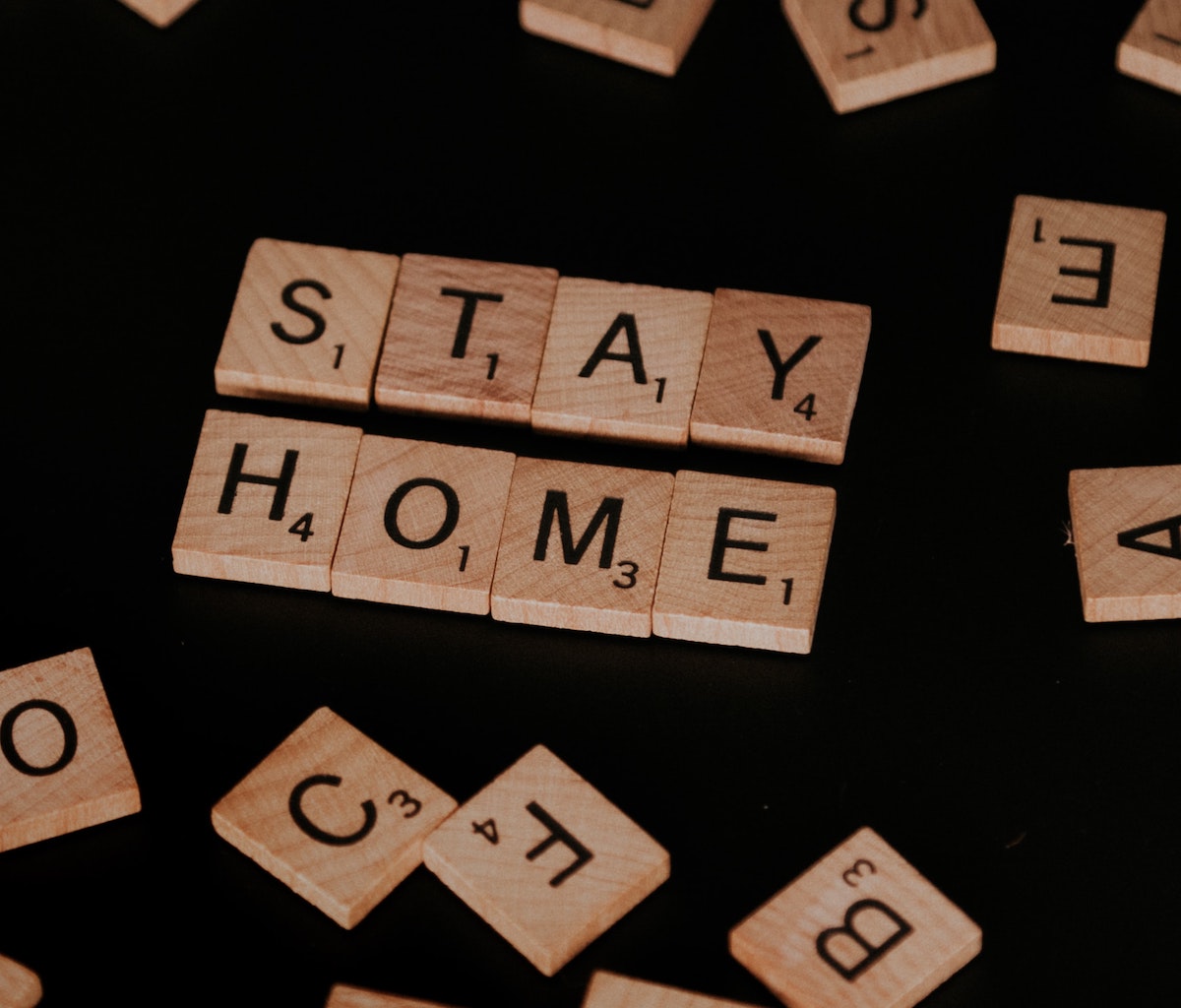 At face value, the lockdown enforced in many states and other parts of the world was terrible news for the gambling industry. Casino doors were closed and banks of slots were left empty, roulette wheels weren't spun, and poker tables saw no action whatsoever. As a result, casinos found themselves earning no money from their physical premises at all. It was a disaster.
It wasn't just the recreational poker player who was affected however, as professional players also saw huge disruption to their lives. Live poker tournaments were canceled and high-stakes poker rooms were shut. Pros yet to grasp the intricacies of the online poker world were left with no way to boost their bank balances. Essentially, whether it was a live cash game or a live tournament someone was looking for, there were no legal options.
The 2020 World Series of Poker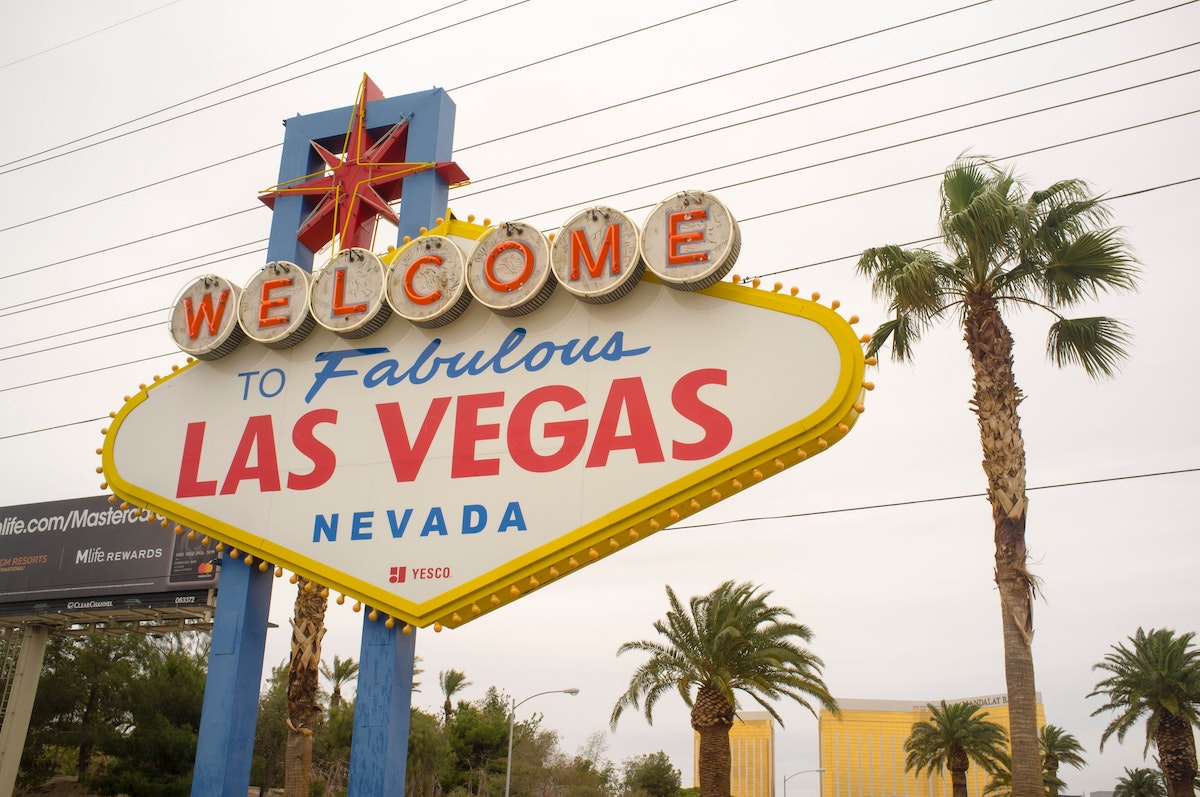 One of the most high-profile poker events affected by the coronavirus pandemic was the World Series of Poker. The annual festival of poker is traditionally held in Vegas and sees thousands of players intermingling in various tournaments – not a good idea with a highly contagious virus around. Instead, the shutdown caused many events, including some of the Main Event, to be held online .
The problem? For many in the United States, online poker is not legal. This meant that a separate live tournament had to be organized for those in the US, played at the Rio. The winner of that tournament, which is being played at the time of writing, will face the winner of the online tournament, recently won by Argentinean player Damian Salas . This ultimate showdown on the poker table will be held live, with the winner scooping millions, as well as the most coveted title in Texas hold'em poker.
So, the World Series of Poker found a way to continue, but many smaller, local casinos weren't able to run their weekly tournaments. Instead, they stayed shut and the players who would usually compete were left to find other ways to fill their time, such as playing online…
Casino Closures Drive Players Online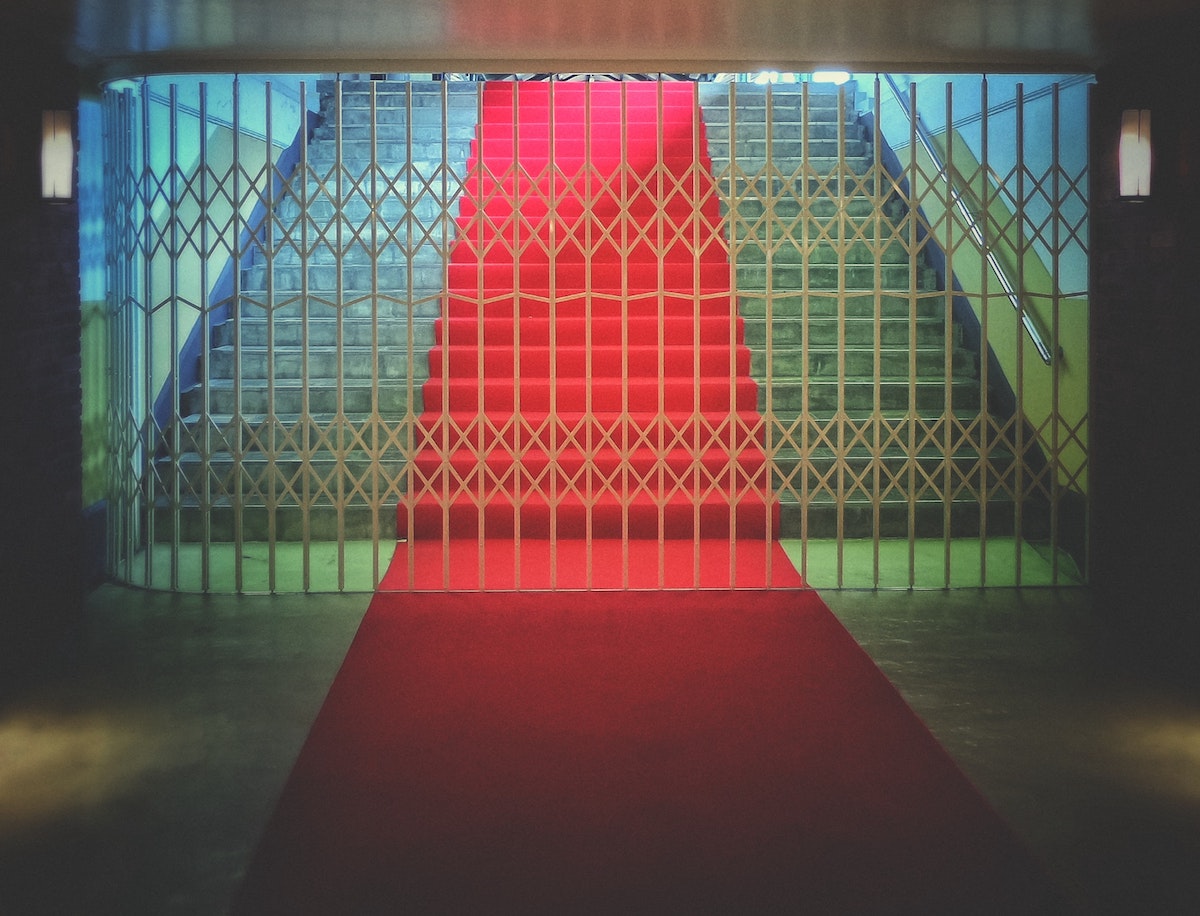 The pandemic has been a huge boost to the online poker industry. Prior to it, many had been concerned that the online poker bubble was slowly deflating, with many turning their backs on the online game. However, stuck at home with nothing to do, many decided to start playing online poker again to pass the time, while others who had never played before took to poker sites for the first time, desperate to find something to alleviate the boredom of being stuck at home.
The figures show that in states where online poker is legal, the shutdown caused a massive uptake of the virtual form of the game. For example, online poker figures for March 2020 in New Jersey – one of the hubs of online gambling in the US – showed that sites took in $3,629,112 in that month alone. This was a huge 90.9% increase on March's figures from 2019. People wanted to play, and their only legal option was to head online.
The huge uptake in online poker was great news for more experienced players able to jump online. These talented players, fully versed in the various aspects of the online game, saw the pool of fish – that is, unskilled poker players – increase drastically, and that meant many more opportunities to boost their online poker accounts.
No Poker at All for Many
However, there was one big problem: not everyone in the United States could play online . States such as California, Texas and New York, to name but a few, haven't legalized online poker yet, meaning that players there were stuck with nothing to do. Sure, they could play using a VPN , but doing so meant they ran the risk of having their funds confiscated by their poker site if they were found out. Some managed to jump state lines into a state with legal poker, however this simply wasn't practical for many.
This disparity between states has led many to call on states to legalize online poker. The words of Daniel Negreanu are echoed by many in the US: "The US law is dumb. It's stupid. I don't care what couch you play from." Legalizing the online game wouldn't just appease poker fans but would also lead to a new important source of tax revenue – something all local governments could do with now, as they count the financial cost caused by the COVID-19 outbreak.
Concerns Over Problem Gambling in Pandemic
They say that the devil makes work for idle hands, and many were concerned this would prove true during the pandemic. Gambling addiction is always a concern, however those without anything to do while in lockdown were thought to be at particular risk, especially if they'd already had a previous problem with gambling. Add the risk of job losses and the financial stresses caused by the pandemic, and addiction was a very real possibility.
At the time of writing, there's no evidence to suggest that COVID-19 has been a contributing factor towards increased levels of gambling addiction, however there's also no real data to dismiss the theory either. The reality is there's currently not enough data on people playing online poker and participating in other online gambling activities during the pandemic to provide a conclusion either way.
A New Normal in Reopened Casinos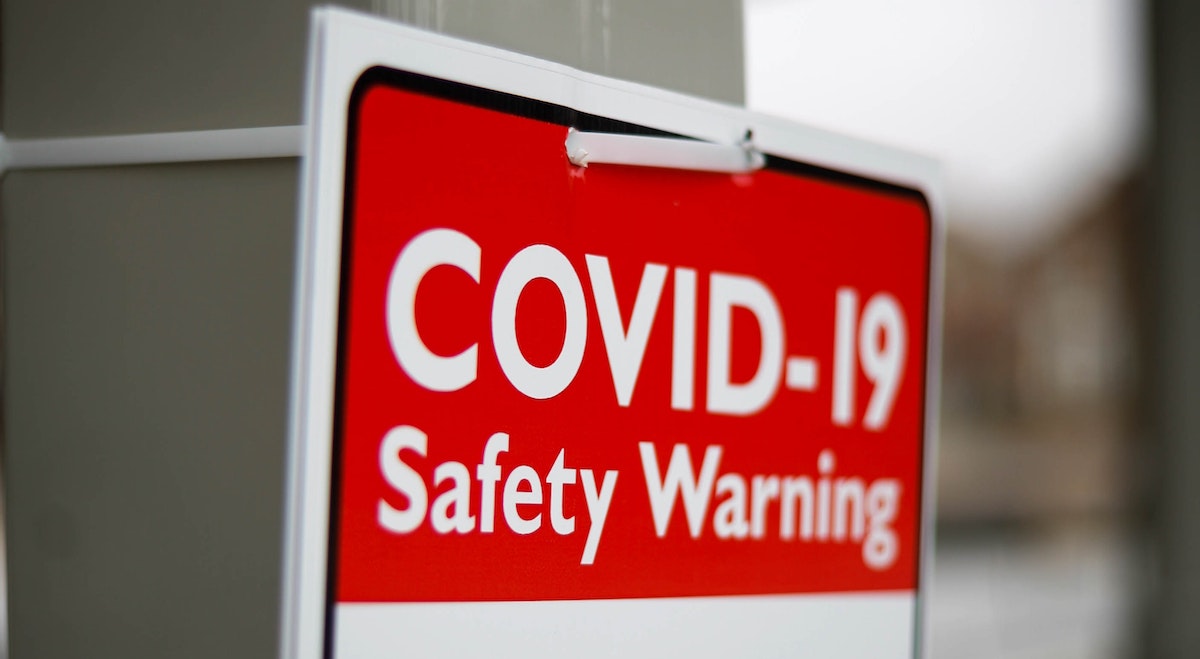 A slight easing of the virus saw casinos and poker rooms reopen a few months ago, which came as a huge relief to everyone in the industry. Anyone visiting a casino or poker room since they reopened will have seen a massive change though, with all kinds of public health protocols being implemented to help prevent the spread of COVID-19.
Perhaps the implementation that had the biggest effect on poker players was the requirement to keep distance from others. This meant that the slightly cramped poker tables had to have their seats spread out, leading to fewer players at each table. While many relished the chance to dominate a smaller table, others were put off playing by the lower number of players at each table.
Decreased capacities in venues also saw the number of players drop considerably. Many casinos also put temperature checks in place, plus many installed plexiglass dividers . Cleaning and hygiene efforts were also increased, and many amenities, such as bars and restaurants, remained closed. Overall, anyone walking into a casino for the first time since they reopened would see an extremely different place.
Casinos Heading Back to Lockdown?
While still heavily restricted in the way they operate, casinos have recently been getting back on their feet, starting to at least earn some of the money they need in order to keep their businesses viable. There is concern however, as COVID-19 hasn't gone away. Instead, it's making a second surge throughout the world, with many places going into second lockdowns.
Should a second lockdown hit a state containing casinos, it's unknown whether these casinos would be able to survive. Most struggled hugely during the first wave, and a second wave could be too much. If casinos close, then poker rooms close. Even online gambling, which is only legal in some states, won't be enough to prop the industry up everywhere.
It remains to be seen what the lasting legacy from COVID-19 is in the poker industry. For now, the focus is on the present, as casinos try to figure out exactly how to get through another lockdown, should one arrive.
Popular Posts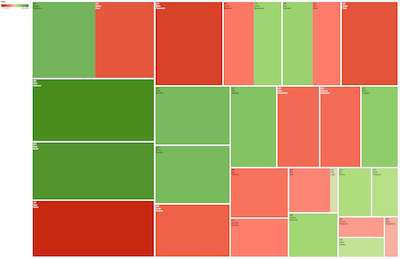 Vizualise all the hands of the popular TV show High Stakes Poker. Visualize statistics like total tally, Vpip, PFR as well as the number of hands, per season and for all the seasons from your favorite poker players. more...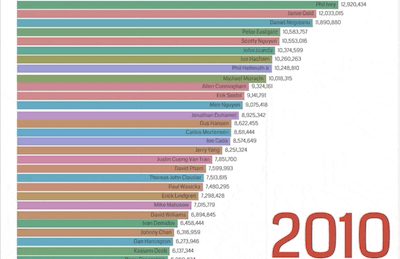 Watch the top 100 of every year of each Money List since 1971 from The Hendon Mob and stacked them year after year to put them in a bar chart race. See some of the greatest rises and falls in poker history! more...