Millions of people play poker online, all vying for the next pot or the next tournament title. With such a huge amount of competition, you can't blame many players for trying to get as much of an advantage over others as possible.

While there are a few ways to improve your poker game, such as poker training apps and reading the most authoritative poker books, it's online poker software that perhaps offers the greatest returns. When used correctly, poker software can boost earnings significantly, all for a price that even low stakes poker players can afford.
But what exactly is poker tracking software? And what's the best online poker software tool out there? You can find out answers to both these questions, as well as much more, when you keep reading this page…
What is Live Poker Tracking Software?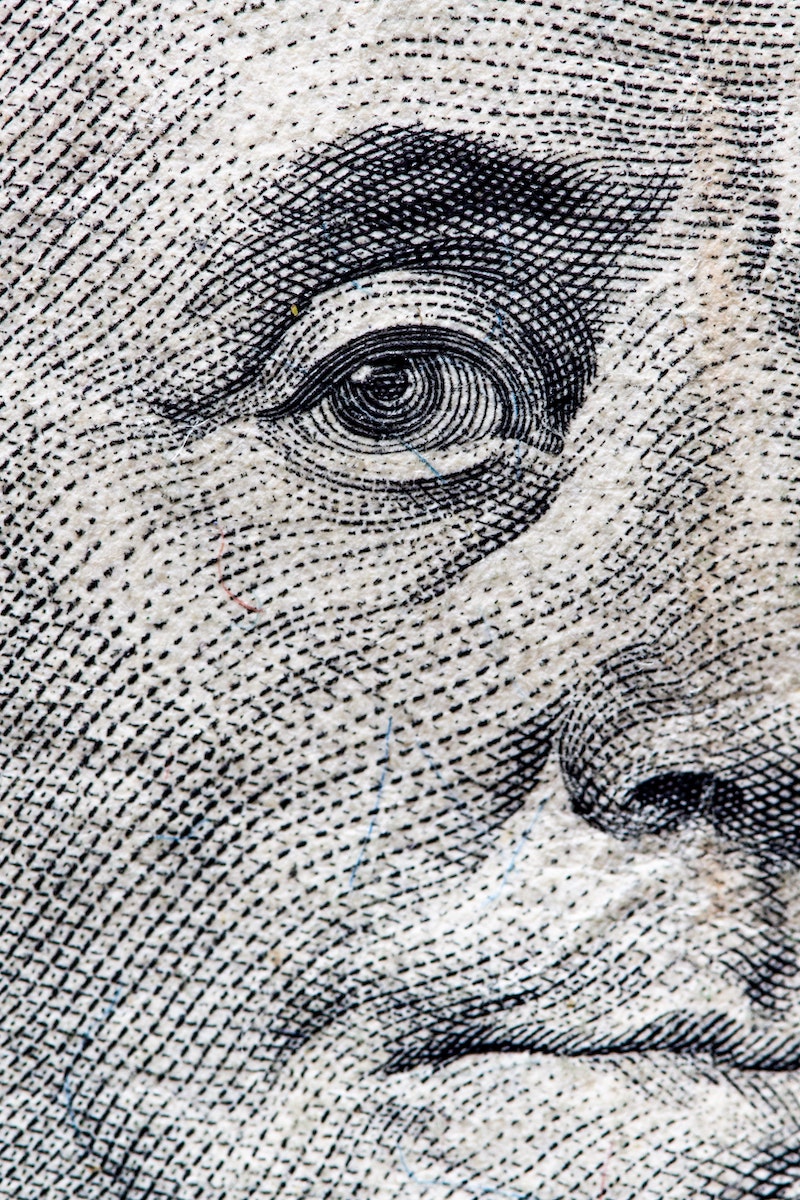 As the name suggests, poker tracking software tracks various elements of your play, ranging from the fluctuations in your bankroll, through to specific actions, such as your betting frequency. These facts about your play are generally represented in a number of ways, allowing you to analyze how you've played and remedy any weaknesses that might be apparent in your game.
You can find out about the major features of most poker tracking tools below…
Bankroll Tracking
One of the most important features of poker software is bankroll tracking. This allows you to see how your bankroll has fluctuated over your time playing and analyze, with the help of other aspects of the tool, what happened to cause your bankroll to rise or fall. At Poker Stack, we offer one of the top real money poker apps, dedicated to providing the most comprehensive and intuitive bankroll tracking around.
Hand Analysis
One of the best features of poker tracking software is that you can go back and evaluate different hands you've played. Hand history analysis is useful regardless of whether you just want to review a small action or want to delve deeply into the statistics surrounding your play, pinpointing weakness and giving you the information to be more effective next time you sit down at a poker table.
Replay Hands
Many pieces of poker tracking software will allow you to save specific hands and even export them to video, allowing you to upload them and get opinions from friends and other players regarding how the hand should have been played. This is an incredibly effective way of not only improving your gameplay, but also getting to know fellow poker fans in forums.
Leak Tracking
Leak tracking features allow you to find and fix your leaks – parts of your play that are causing you to lose money, rather than make it. Whether you're check raising too much after the flop or missing the chance to 3-bet regularly, a top piece of poker tracking software will find your weaknesses. What's more, the software should give you guidance on how to eliminate any leaks from your game, giving you a better chance of crushing cash games and topping poker tournament results.
Live Hand Information
One of the most significant aspects to a great poker tracking tool is its ability to give you live poker statistics and information. On the HUD, you'll find loads of information about your hand, such as your chances of winning a hand and the pot odds. Effectively, it gives you as much information as possible, allowing you to make educated decisions about your gameplay.
Opponent Analysis
A poker HUD will also provide a huge amount of information about your opponents. Just been 3-bet by an opponent and are wondering whether it's a bluff? An HUD will have a stat on your opponent that helps. Wondering how often an opponent leads the betting after the flop? An HUD will have information on this too. Basically, it's a way to see your opponent's overall pattern of play, allowing you to adjust your playing style to best exploit their weaknesses.
Top 3 Poker Tracking Software and Tools
There are many tools out there able to track player statistics, with each declaring that they're the best choice for you. So, what exactly are the best poker tracking tools? We've listed three of them below…
Poker Stack
Here at Poker Stack, we provide a tool aimed specifically at tracking your bankroll and helping it to grow. It's an app that's free to download and provides you with loads of useful information, including your all time win rate and graphs allowing you to visualize exactly how your bankroll has moved throughout your time playing.
Poker Stack essentially works on the premise that knowledge is the most important thing needed to improve your game. When used in conjunction with other player stats tracking tools, you'll have all the information you need.
Holdem Manager 3
Holdem Manager 3 is regarded by many as being the number one poker tracking tool, offering a comprehensive selection of tracking results and information. The HUD can be customized to suit your own personal preferences, plus you'll receive live information as you play, giving you the key stats needed to evaluate your play mid-game.
Holdem Manager 3 also has an exceptionally powerful set of tools to analyse your play once you've finished a poker session. 25 different reports can be loaded, each giving you important information about your gameplay. What's more, custom reports can be created using the thousands of stats recorded by the software.
PokerTracker 4
The other big player in the niche is PokerTracker 4 , which offers a vast range of different tracking tools to optimize your game. The leak tracker is known to be one of the best around, while the interactive tracking results are intuitive to use and exceptionally useful.
When using this tool, as is the case with Holdem Manager 3, you'll be able to compile a complete database of your statistics and information. You'll also be able to see detailed information on your opponents using the fantastic HUD, which can easily be edited to display the facts and figures you want to see.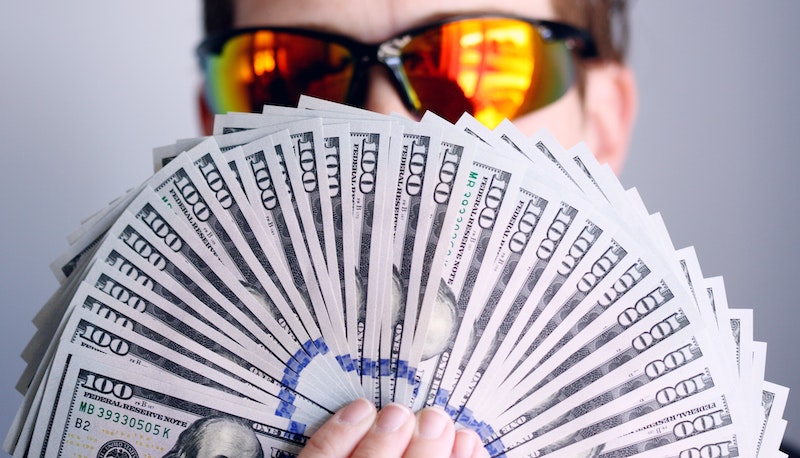 Installing Poker Tracking Software
Many are daunted by the task of installing poker tracking software, as it can look pretty complicated, especially to those who aren't hugely computer savvy. In reality though, it's not that hard at all.
To find out how to install PokerTracker 4, just click this link .
To find out how to install Holdem Manager 3, click this link .
If you have any issues installing one of these two options, you should contact their customer support. Alternatively, you can look on forums – these are found on the websites of both PokerTracker 4 and Holdem Manager 3.
Is Using Poker Tracking Software Unfair?
This is a question that really taps into the ethics of playing poker online, but most people would agree that, while poker tracking software gives you an advantage, it's certainly not unfair. This is because it's offered to everyone at an online poker game, at a price that pretty much all poker players can afford. Therefore, if someone chooses not to use it, that's their prerogative.
It's also now the case that poker tracking devices are ubiquitous online, being used by the vast majority of serious online poker players. With this many people using them, it's clear that they're now an accepted part of the online poker world. So, the bottom line is this: you're cheating yourself if you're not taking advantage of the information provided by a leading poker tracking tool.
Which Sites Allow Poker Tracking Software?
There's really a split between sites when it comes to using poker software. The one that most people will be interested in is PokerStars though, as it's by far the largest online poker site in the world. So, what do they allow? Well, for the most part, they allow poker tracking software, including HUDs, to be used. The two pieces of software mentioned earlier, Holdem Manager 3 and PokerTracker 4, are both permitted at PokerStars.
Be careful though, as there are some pieces of software not allowed at PokerStars. These pieces of software are those that take away all the decision making from a player. You can see a list of all prohibited tools – as well as permitted ones – at PokerStars by following this link .
There are some poker sites that have completely banned HUDs, and these include Ignition Poker , Global Poker and Unibet Poker . These three sites also don't allow hand histories to be downloaded. Party Poker has banned HUDs, however hand histories can be downloaded.
The golden rule to follow when it comes to poker tracking software is to check before you sign up with a site. Some have pages dedicated to the subject, while at others you'll need to contact customer support.
Popular Posts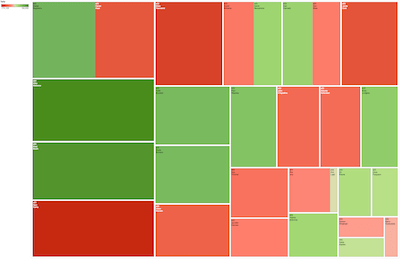 Vizualise all the hands of the popular TV show High Stakes Poker. Visualize statistics like total tally, Vpip, PFR as well as the number of hands, per season and for all the seasons from your favorite poker players. more...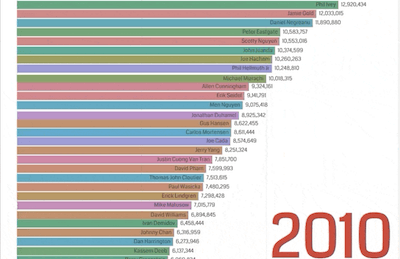 Watch the top 100 of every year of each Money List since 1971 from The Hendon Mob and stacked them year after year to put them in a bar chart race. See some of the greatest rises and falls in poker history! more...