Two things dominate players' minds at a poker table: the cards and the other players. But spare a thought for one other vital item found on the felt – the humble poker chip. You'll throw them into the middle of the table without a thought about what they are, only briefly looking at them simply to count out your next bet.

So, what exactly are poker chips and where did they come from? And are the colors of poker chips the same at a home cash game as they are at the World Series of Poker ? Keep on reading our poker chips guide and you'll find out everything you need to know about these unappreciated staples of the poker table.
A Brief History of Casino Chips
Chips are now ubiquitous in casinos, plus their virtual forms are found in all online poker rooms. But where did the idea come from to use seemingly worthless chips as a substitute for money? Well, they seem to have evolved from the counters used to play Ombre and Quadrille , card games played in Europe from the mid-1700s. These games used small tokens with varying values, which allowed players to know exactly how much they'd won or lost. Payments were then made after the game.
While poker has been around for decades, it wasn't until the latter part of the 19 th century that chips were used. Before this, various items were used while playing, ranging from small pieces of gold, through to cash. By the 1930s, clay poker chips were commonplace and used in many gambling establishments. Nowadays, chips are not made from clay, but instead from a much more durable mixture of different materials.
What Are Poker Chips Worth?
This is where things get a little complicated, as there's no universal standard, meaning that poker chip values vary not only by country or state, but sometimes by casino. For example, in Las Vegas – regarded as the gambling capital of the world – there's no uniformity to poker chip colors. This means that one color might be worth $10 in one casino, but $100 in the casino next door.
On the other hand, casinos in New Jersey, the other gambling hotspot in the US, must all use the same-colored chips, presumably to avoid confusing those visiting multiple casinos while they're in Atlantic City.
Cash Game Chip Values
While there's no worldwide uniformity regarding poker chip colors, you're most likely to encounter the following cash game chip values and colors:
· White / Blue: $1
· Red: $5
· Green: $25
· Black: $100
In high stakes games, the following common chip colors can also often be seen on the table:
· Purple: $500
· Yellow: $1,000
· Dark Brown: $5,000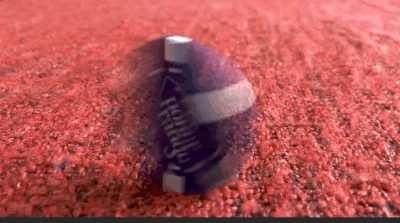 On a side note, before we continue to look at common poker chip values and colors, consider the blue chip, which is now usually the lowest value chip on the table during a cash game. This hasn't always been the case though, as during the 1800s it was commonly the most valuable chip. This led to the term "blue chip" which is still regularly used today to describe a particularly valuable business.
Common Poker Chip Values and Colors
You'll find that poker chip colors vary much more in tournaments, so there's even less uniformity in their distribution. Tournament chips don't have cash values assigned to them, instead having chip values, as tournaments don't involve money changing hands between players. Instead, entrants battle each other to win all the chips and are then awarded an overall prize.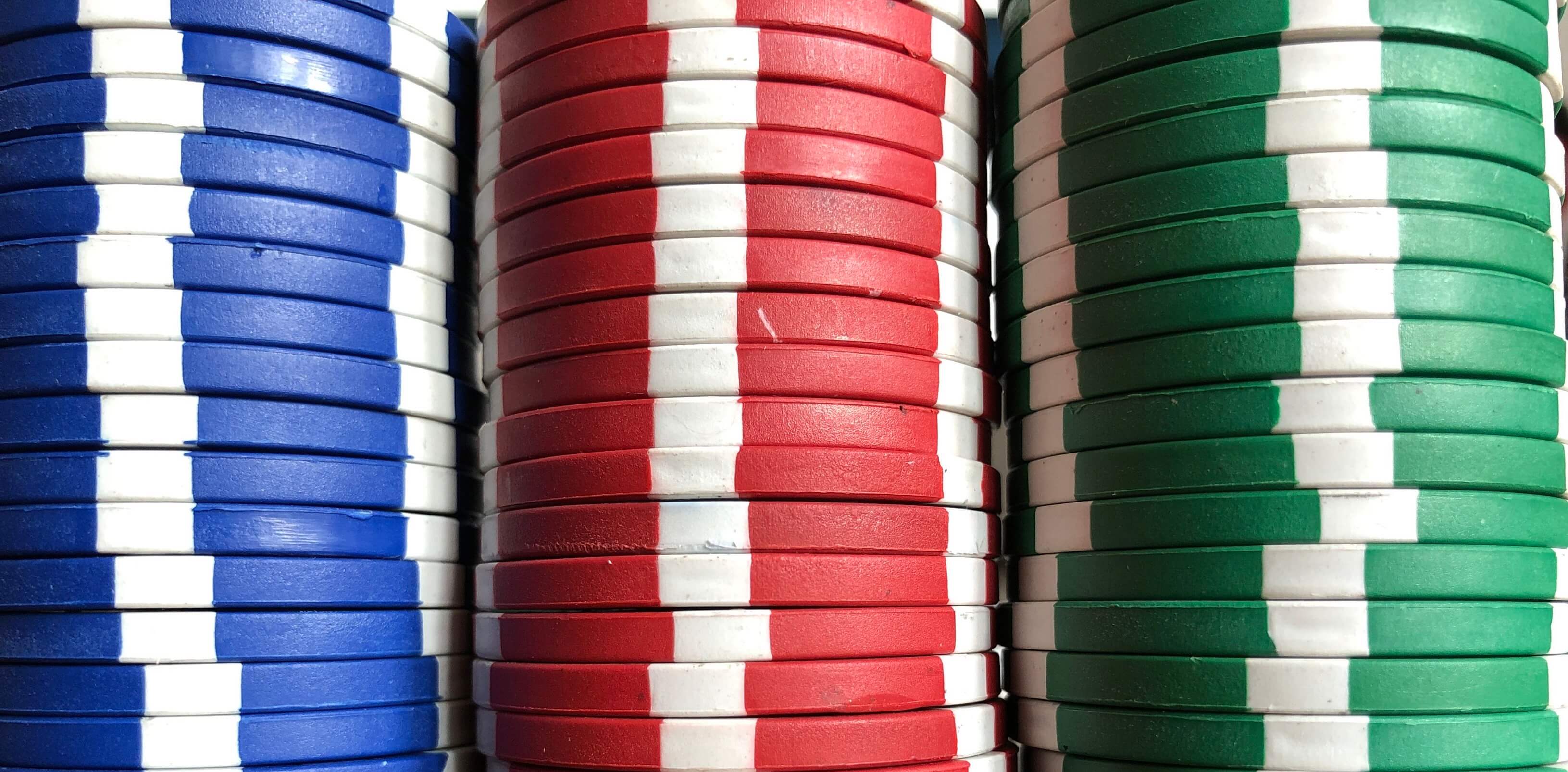 The World Series of Poker is the world's most famous poker festival, so let's take a look at the chip colors they use on their tables…
· Green: 25 chips
· Black: 100 chips
· Light Blue: 500 chips
· Yellow: 1,000 chips
· Orange: 5,000 chips
· Dark Green: 25,000 chips
· Lavender: 100,000 chips
· Beige: 250,000 chips
· Oversized Red: 500,000 chips
· Oversized Yellow: 1,000,000 chips
· Oversized Purple: 5,000,000 chips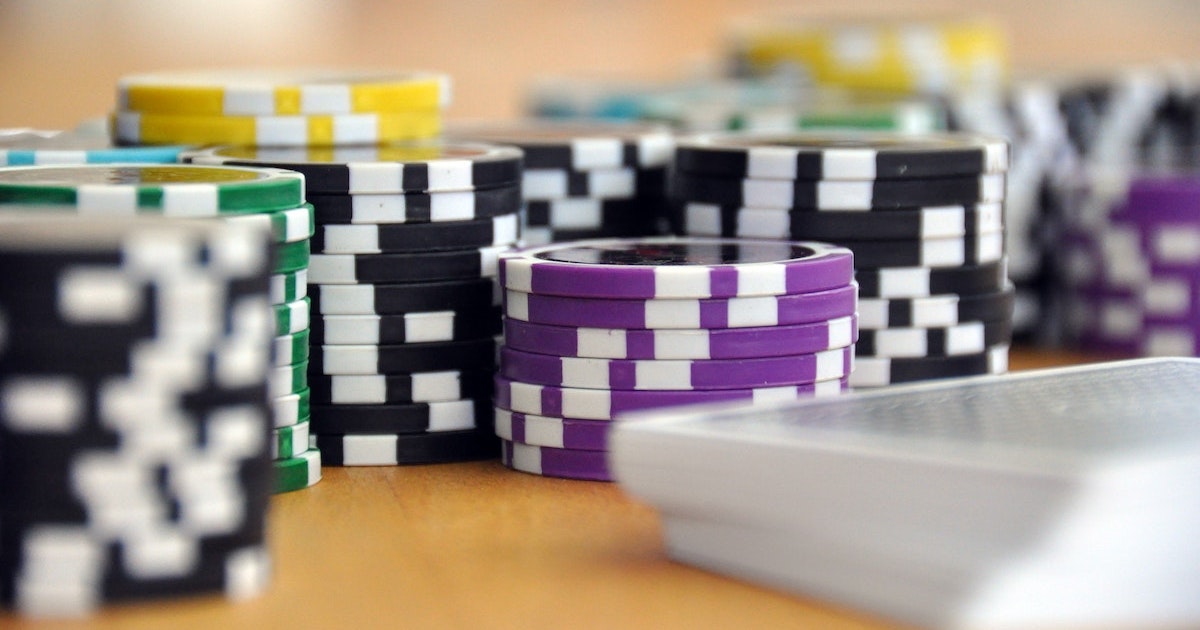 Poker Chip Sizes
Just a quick word here on the sizes of poker chips. Most chips will be of "standard" size. This means that they are 39mm in diameter. If you've got your own poker set for home games, or if you've played poker in pretty much any casino, it's likely that the chips you used were of this size.
As seen with the World Series of Poker chips, there are some chips that are slightly larger. The oversized chips at the WSOP are actually about 5mm larger in diameter than normal chips, meaning that they have a diameter of approximately 44mm. This extra size is given to them to emphasize their huge value – having an oversized poker chip means that you're probably one of the leaders in a tournament.
How Should Poker Chips Be Distributed?
It's a common problem at home tournaments: how exactly should poker chips be distributed at the beginning of a game? This really depends on the type of game you're playing, however before you start handing them out, make sure you have a good selection of chip sizes. You'll get this when you buy even the cheapest of poker kits from somewhere like Amazon.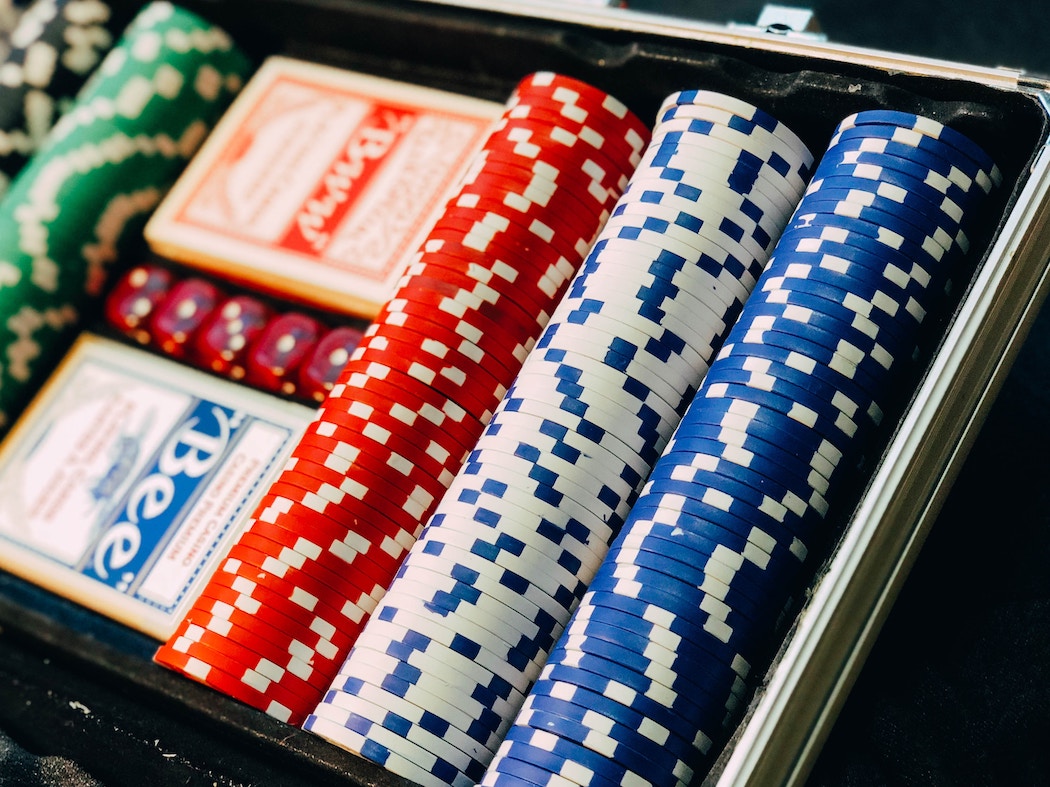 You'll then need to decide how fast you want your tournament to be. Want the game to last a while? If so, you should hand out around 3,000 chips to each player and combine this with an increase in the level every 30 minutes. Alternatively, you should hand out around 1,000 chips to each player and increase the level every 15 minutes if you want a faster game.
As you can see, the stack distribution for tournaments following traditional rules is this: give more chips if you want slower tournaments and less if you want the tournament to be faster. This can be combined with how often you boost the level.
Are Old Poker Chips Worth Anything?
There are many people out there who collect – and spend large sums of money on – casino memorabilia. One of the most popular subsections is casino and poker chips, especially if they're from a particularly famous casino or time in history. Some poker chips are worth upwards of $100, while some very rare exhibits can fetch thousands!
If you want to see for yourself how much old poker chips can be worth, just look on eBay, where you'll find absolutely loads of them for sale.
Popular Posts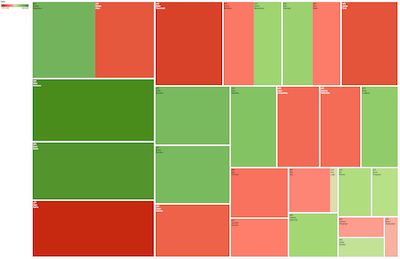 Vizualise all the hands of the popular TV show High Stakes Poker. Visualize statistics like total tally, Vpip, PFR as well as the number of hands, per season and for all the seasons from your favorite poker players. more...
Watch the top 100 of every year of each Money List since 1971 from The Hendon Mob and stacked them year after year to put them in a bar chart race. See some of the greatest rises and falls in poker history! more...